Alannah Mckay…
Alannah Mckay has a responsibility to foster community as an Anishininew woman. This includes her advocacy work. Alannah's advocacy has led her to implement campaigns on provincial and federal levels that have pushed for Indigenous language revitalization, ending gender-based violence, and lowering barriers to post-secondary education. Alannah is from Berens River First Nation and Muskrat Dam, Ontario. She is currently pursuing a Bachelors from the University of Manitoba focusing on Indigenous Studies and Criminology and is the current National Treasurer of the Canadian Federation of Students. In her position, she focuses on advocating for the reclaiming of space for Black, Indigenous, and People of Colour in post-secondary institutions. She also works on a national campaign called Education for All that advocates for accessible and affordable post-secondary education. Alannah works tirelessly on advocacy work on top of her studies. She's implemented numerous additional campaigns on provincial and federal levels. These include ReconciliACTION, targeting the 16th Call to Action from the Truth and Reconciliation Commission of Canada which calls on post-secondary institutions to implement Indigenous language graduate degree programs. This campaign successfully advocated administration at the University of Manitoba to implement Indigenous language programs at more than just an introductory level. This program means students today and in the future have access to higher-level Anishinabemowin, Dakota, Michif, and Cree programs. On top of these campaigns, she also sits on the advisory committee of the National Action Plan to End Gender-Based Violence at the directive of The Honourable Maryam Monsef.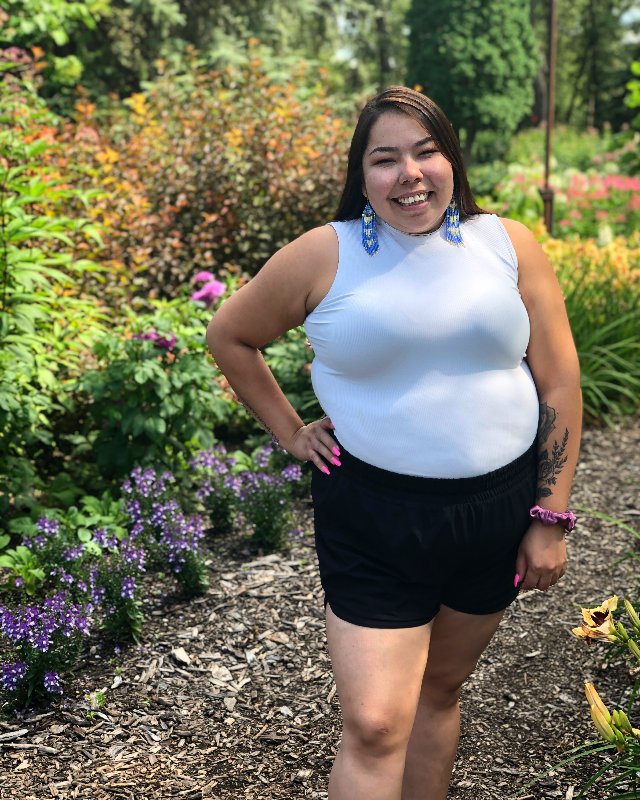 Natashalee Thompson…
It gives me great pleasure to nominate Natashalee Thompson for the Manitoba Future 40 Award, 2020. Natashalee has been outstanding in the field of education since moving to Manitoba from Jamaica to pursue a master's degree in Educational Administration at Brandon University. Natashalee has excelled academically and her academic excellence is demonstrated in her recent research contribution to the province. Her research is titled, "The Experiences of School Leaders' Shifting Paradigms from Punitive to Positive School-Based Discipline". The research focuses on the processes involved in making this critical shift to help students achieve self-actualization and to become productive citizens of this lush prairie province. Natashalee's research demonstrates that punitive measures such as suspension do not fix the problem or improve students' behaviour but negatively affect their academic performance, mental health, and well-being. Natashalee's research also shows that provincial legislation, such as the Public Schools Act enables the suspension to have damaging effects on students. Natashalee's research is a significant educational contribution to Manitoba. If selected for the award, Natashalee would be given a platform to share her research findings with the hope of encouraging the shift from punitive to positive school-based discipline to help our students. Natashalee would tell you that "discipline was meant to teach, not to punish". She is currently pursuing studies at the doctoral level and plans to build on this research area. Natashalee's aim is to contribute to the development of a positive school-based policy in Manitoba that is not only theoretically but practically rooted in inclusion.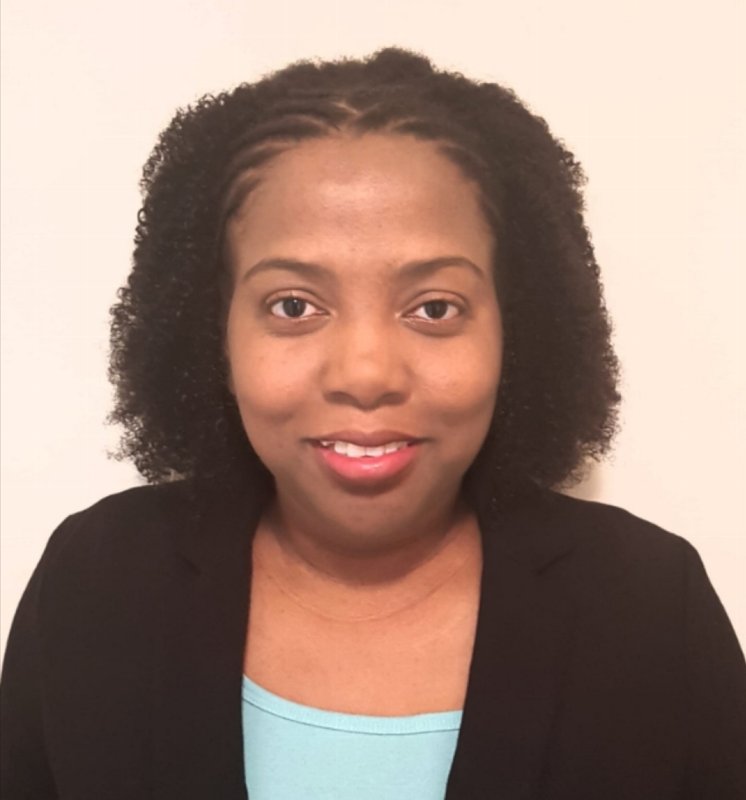 Sarah Leeson-Klym…
Sarah believes that communities are the experts of their lived experience and that community economic development offers strategies for them to develop creative and grounded pragmatic solutions to the biggest challenges we collectively face. Since 2011, Sarah has provided leadership with the Canadian Community Economic Development Network – Manitoba. This included supporting innovative community agencies and social enterprises with capacity building programs, including Enterprising Non-Profits Manitoba and the annual CCEDNet Manitoba Gathering attended by over 500 community and economic development leaders. Sarah also oversees the Manitoba sector's public policy development process, working to advance strategic priorities with all levels of government. Sarah's vision, leadership, and ability to mobilize the sector was recognized nationally, which led CCEDNet to create a new role for her leading CCEDNet's Social Innovation / Social Finance Connect program to support regional network development across Canada, building on the successful Manitoba model. A transplanted Albertan, Sarah has made Manitoba her home, providing leadership on the board of the Rainbow Trout Music Festival and Daniel McIntyre St. Matthews Community Association, and as a regular volunteer for LITE's Wild Blueberry Pancake Breakfast and Winnipeg Folk Festival. Grounded and inspired by her degree in Social Justice Theory & Practice, Sarah is leading a network of community-based solutions to reduce poverty, building climate resilience, strengthening local economies, and ensuring full inclusion in our communities toward a vision of Enough, For All, Forever – a vision guiding the annual CCEDNet Gathering.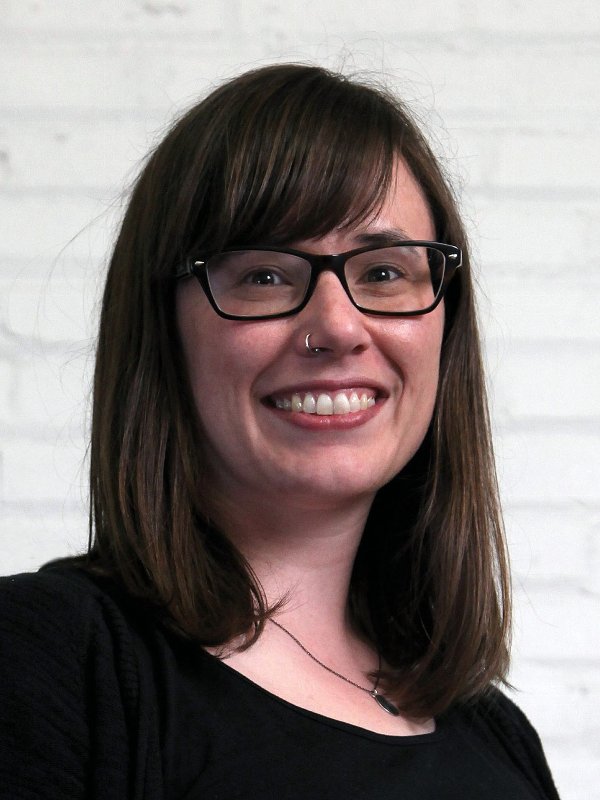 Darcy Granove…
Darcy, is a passionate wife, mother and advocate for Manitoba and should be selected as a Future 40 finalist. As an entrepreneur and the founder of Little Bluestem Landscape Architecture, she works tirelessly for community groups and nonprofits to develop great places, from recreational trails to daycares. Most of her projects involve community engagement – another activity she is passionate about. Her leadership in business development and her dedication to community volunteerism (UDAC, MALA to a local daycare, schools and grassroots tree initiatives) is commendable. She is a passionate advocate for Manitoba, an ally in reconciliation, and is constantly pushing for equality. Darcy also supports mentorship for young professionals and her many Environmental Design students, as a sessional instructor at the University of Manitoba. She mentors them in work and career development while trying to fuel their passion for design and placemaking on a daily basis. In response to a call to action for Landscape Architects and a need to make a change at the grassroots level; Darcy spearheaded the developed landED: an educational program that offers land-based design and environmental learning for schools in Manitoba. She has big dreams to weave together this deep connection with the landscape into the everyday lives of school kids of Manitoba while providing unique tools to Educators. She is full of responsive ideas to current challenges and dreams to grow this into a cross-disciplinary pursuit. She wants to lead and elevate others in creating and celebrating special Manitoba landscapes.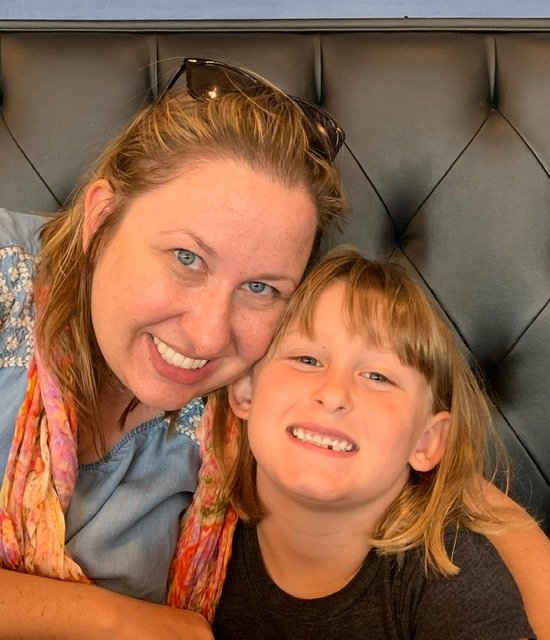 Blair Evans…
Blair is an outstanding advocate for financial literacy, innovative leaders in Manitoba's economic/business sector, and a community volunteer. He is committed to ensuring Manitobans have the financial advice and support they need, which is even more crucial during the COVID-19 pandemic. As Director of Tax and Estate Planning for IG Wealth Management, his advanced financial planning team provides crucial, timely information, and advice for Manitoba families and businesses, including about CERB and how they can save money. Since 2015, Blair has served on the University of Winnipeg's Board of Regents, including the past two years as Chair of its Finance Committee. He is committed to ensuring this inclusive and forward-thinking educational institution thinks outside the box, meets its long-term financial targets, and, most importantly, safeguards/promotes the best interests of students, staff, and the broader community. Blair is wicked smart. What sets him apart is that he uses his intellectual power for good. He was one of the youngest to be promoted to Senior Tax Manager at Ernst&Young's Winnipeg office, and one of only two Canadians selected to their 2015 international leadership program. In 2018, Blair not only passed the Certified Financial Planner exam; he earned a Top 3 mark out of nearly 500 writers across Canada. This Manitoban is only getting started. He has big collaborative plans ahead to increase entrepreneurship and financial opportunities for vulnerable and marginalized people. His dedication to his work, community, family, and province makes him very deserving of this honour.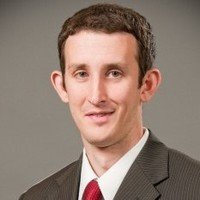 Fisher Wang…
Fisher is a new Canadian success story! Seventeen years ago, Fisher followed the path of many international students by attending Red River College and the University of Manitoba. But instead of leaving Manitoba after graduation, Fisher made Winnipeg his home and is now one of Winnipeg's outstanding 'East meets West' community connectors. Fisher formed the not-for-profit Manitoba Chinese Community Center (MCCC), which helps Chinese students arriving in Manitoba. MCCC welcomes students and Chinese families throughout the year by providing connections to learning and celebrating Canadian culture through many recreational and business events! This is the 10th year MCCC is producing its annual 40 paged 'Welcome to Manitoba' handbook, connecting Chinese newcomers to local businesses, government services, healthcare services, and more! In 2013 Fisher founded IDO Media, a marketing agency specializing in connecting Canadian and Chinese businesses. Acting as a community connector, Fisher is the 'go-to person' for Canadian companies wanting to connect with the local Chinese consumer market. IDO Media's head office is in Winnipeg, with branch offices in Calgary, Vancouver and Edmonton. IDO media employs predominately international graduates and works with MBStart, University and College student work practicum programs to provide newcomers with a Canadian work experience. Covid-19 is bringing new challenges to Chinese communities throughout the world. Fortunately for Winnipeg, the many community connections and business friendships Fisher has established over 17 years are enabling an open line of communication, cultural understanding and compassion in very trying times. Winnipeg is stronger because of Fisher!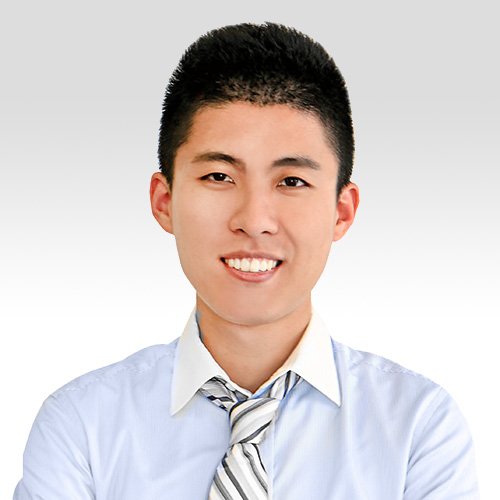 Christine Leong…
Dr. Christine Leong is an Assistant Professor at the College of Pharmacy at the University of Manitoba and has a cross-appointment with the Department of Psychiatry, Rady Faculty of Health Sciences. She is also a primary care pharmacist and researcher with a focus on mental health and substance use. Dr. Leong is dedicated to understanding the population effects of medication use and understanding patient experiences as it relates to taking medication. Her current research projects include examining the effects of COVID-19-related physical distancing measures on medication and health service use, and understanding patient values and preferences related to polypharmacy and deprescribing, sedative-hypnotic/anxiolytic use, and medications during breastfeeding. Dr. Leong is also a member of the Adult Inquest Review Committee at the Medical Examiner's Office of Manitoba and has provided consultation to the College of Pharmacists of Manitoba, including a continuing education seminar for practicing pharmacists, on high-risk prescription medications associated with overdose deaths. Dr. Leong's collaborations include researchers from the Department of Psychiatry, Children's Hospital Research Institute of Manitoba, and the Manitoba Centre for Health Policy. She is also on the Substance Use and Addictions Project Advisory Committee, a national group developing an interprofessional education program on substance use, and iMAPLES (interprofessional Maternal and Perinatal group for Leveraging Empowerment & Services), a Manitoba-based group dedicated to improving services for families impacted by substance use, through advocacy, policy, education, and research. She is also a mentor to several pharmacies and graduate students in Manitoba.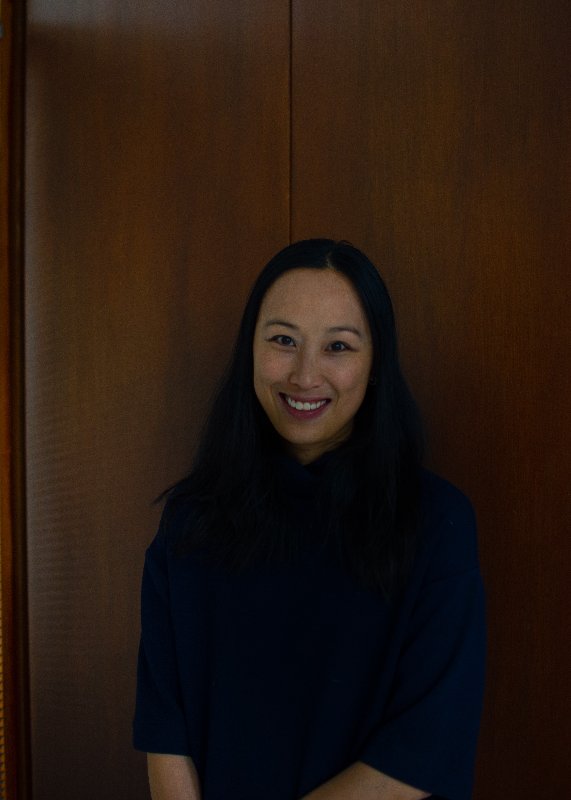 Ben Maréga…
Ben genuinely devotes his energy and time to the community. He is a social justice champion, a polyglot artist, an exemplary professional and an avid learner. In business as in the real world, he works to be part of the solution. His contagious and enlightened optimism is what we need in a prejudiced world. From Senegal, where he is originally from, to Winnipeg, his resilience and grit inspire his fellow Winnipeggers (his story is now part of the Canadian Museum of Immigration at Pier 21 collection). He carries with him Manitoban and Canadian values such as inclusion and dialogue. Ben is a formidable leader. You should see him listening to younger people and offering advice on community leadership. Last summer, Ben founded Parents Against Racism which aims to fight racism with education. In a couple of weeks, he was able to gather the forces of the community and engage parents from different backgrounds and origins to start courageous conversations about racism in schools. He successfully launched a petition demanding concrete actions against racism. It garnered more than 1500 signatures in just a week. The French school division (DSFM) accepted to establish an annual day against racism in all 24 schools as per the petition's request. Furthermore, he connected with the community at large to build bridges and stimulate debates for a more equitable society. I am not the only one that believes that our province needs leaders like Ben to build a better future for all.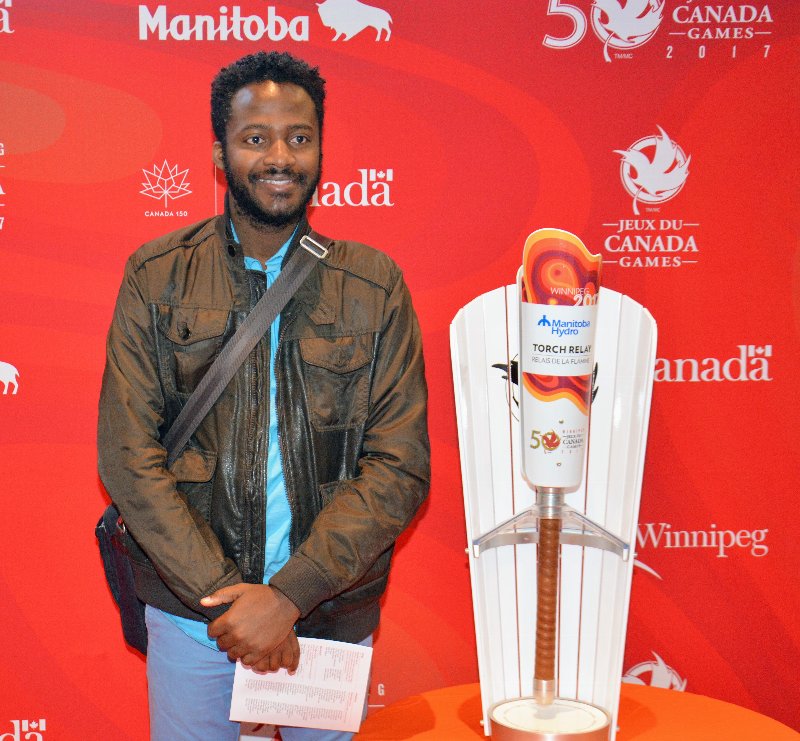 Sasha Amaya…
Sasha Amaya is a writer and founder of the interdisciplinary art, design, and architecture journal, MVT, as well as a highly accomplished artist, performer, and director, working in the fields of art, notably opera and music direction, where women and persons of colour are still significantly underrepresented. She is a longstanding community volunteer, with affiliations to Cluster Festival, UN-Habitat, the Jane Goodall Institute, and the WAG, as well as a member of MAWA. With a student-designed Honours BA in the History of Ideas from the University of Winnipeg and an MPhil in Architecture and Urban Studies from the University of Cambridge, where she wrote a thesis on Guy Maddin, and extensive training in dance and music, Sasha has drawn on her combined art and academic background to realize projects at the intersection of art and design. Working and learning part of her time abroad, Sasha continues to exchange ideas at home and on her travels to initiate new and exciting projects in Winnipeg. Currently, she is co-leading a two-year project with the Winnipeg Arts Council WITH ART program in collaboration with the Manitoba Wheelchair Sports Association. With her colleague Thea Pedersen, she also designed and executed an accessibility project at Nuit Blanch as the official Illuminate the Night selection in 2019, producing ALLEZ HOP, a visually stunning pop-up basketball court for players of all abilities. Upcoming projects include the continuation of her work with WAC and the MWSA, collaborations with local artists, and a new project with Young Lungs Dance Exchange guest artist Meryem Alaoui.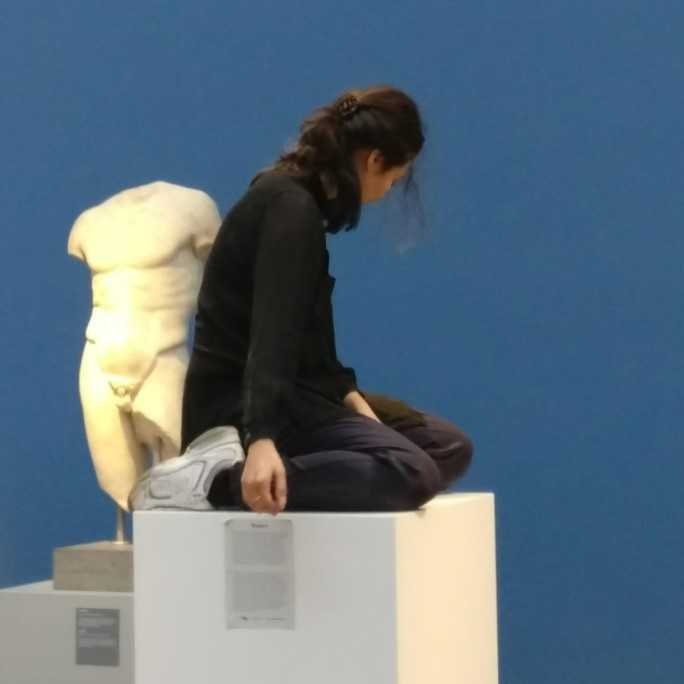 Bren Dixon…
I am nominating Bren Dixon for Future 40. Through both his professional and personal life Bren is committed to contributing in a positive and caring way to our community. He has worked and volunteered in community development and health education for over ten years. His work includes supporting Manitoba's youth through the Teen Talk program where he provides strengths-based education with a focus on sexuality, relationships, safer substance use, mental wellness and anti-oppression. Bren is dedicated to increasing youth's capacity to make informed decisions for themselves. Previously, Bren worked with multibarrier clients including those living with low-income, insecure housing, mental illness, and addictions while providing support and advocacy. In addition to working full time, he is also undertaking studies in a social work degree with hopes of building his skills to create lasting social change while giving back to our community. Furthermore, he volunteers with several groups including walking with the Thunderbirdz which supports Winnipeg's street-involved population while picking up needles. Up until Covid, he was also involved as a steering committee member with Camp Aurora, Manitoba's 2SLGBTQ+ youth camp. His work with Camp Aurora included planning the annual camp, mentoring camp cabin leaders, and supporting campers. Bren believes in living by example and over the years he has also volunteered with Nine Circles, NorWest and DMSMCA. Central to all his work is a commitment to decolonization, anti-oppression, and social change. I believe Bren's dedication to our community makes him part of Manitoba's Future 40.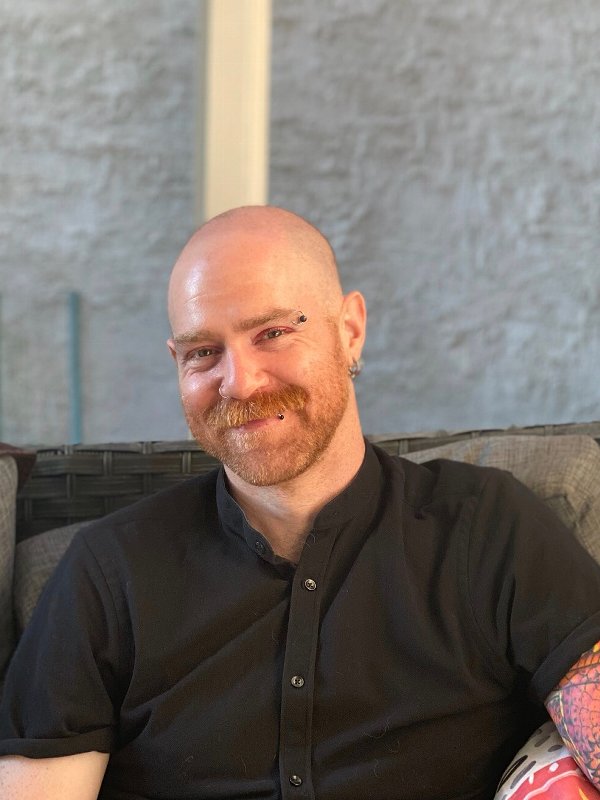 William Turk…
Having grown up in Manitoba, Dr. Will Turk has made the welfare of Manitobans his profession. A practicing eye surgeon, scientist, and inventor, Will has recently applied his expertise in 3D printing to combat the COVID-19 pandemic. During the height of the first wave, at a time when PPE shortages were a very real and imminent threat, Dr. Turk partnered with Dr. Christian Petropolis (Plastic Surgery) to design the "Manitoba Mask". This reusable emergency mask incorporates filters from anesthesia machines as an alternative to the disposable N95 mask. Not only did the duo create the mask for the province, but they also streamlined the manufacturing process to ensure that thousands of masks could be made in the event that traditional supply chains were interrupted. This is not the first time that Will has put his 3D printing skills to use for others' benefit. During his Ophthalmology residency, Drs. Turk and Petropolis developed a surgical model to assist in the teaching of eye muscle surgery in children. This model received worldwide acclaim and was featured on the cover of the American Journal of Pediatric Ophthalmology and Strabismus. Having recently completed an Oculoplastics fellowship, Dr. Turk plans on providing specialist care to Manitobans on a daily basis for years to come. I sincerely hope that you will consider him as one of your "Future 40", as I believe his work (both past and present) to be truly admirable and worthy of recognition.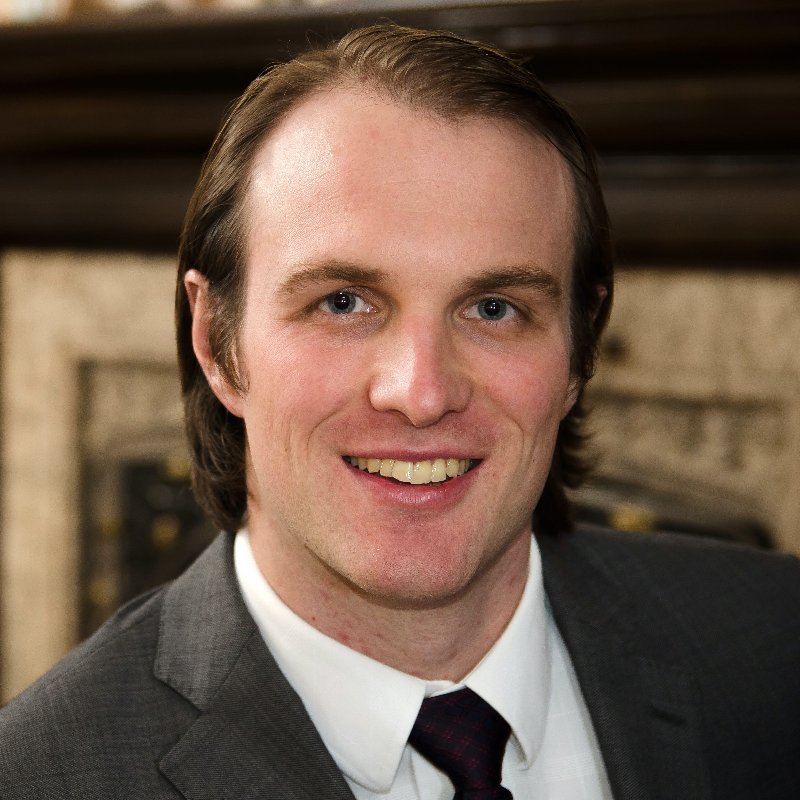 Amanda Hallett…
I would like to nominate, Amanda Hallett for the Future 40 awards. Amanda Hallett is a person who has exemplified resilience, kindness and charity within her community over the years. Amidst a tumultuous upbringing, Amanda's life took a drastic turn for the better, which demonstrated her resilience, and became an advocate for the youth in her community for Resource Assistance for Youth (R.A.Y.). Performing inspirational speeches to the public, and exposing some of the issues and obstacles the homeless youth face, and shining a light on solutions. The inspiration of Amanda's powerful words has won her awards, such as the Rosalinda Natividad Award For Courage 2013 Youth Role Model Award, and the Resource Assistance for Youth, Inc. Pay It Forward Award 2012. While receiving awards and performing speeches, along with raising her child as a single mother, she found the time to graduate from CDI College with a diploma in Addictions and Community Services Worker. Using the skills she learned within the college to work with the youth in the Child and Family Services system. Amidst a hectic family life, Amanda has been a kind and charitable member of her community, by finding the time to volunteer her time and baking skills to feed the homeless, with the Thunderbirdz; cleaning up the core areas of Winnipeg. All while attending the University of Winnipeg, pursuing her Criminal Justice degree. I believe that Amanda Hallett would be the most deserving person for the Future 40 Award, and I am pleased to nominate her.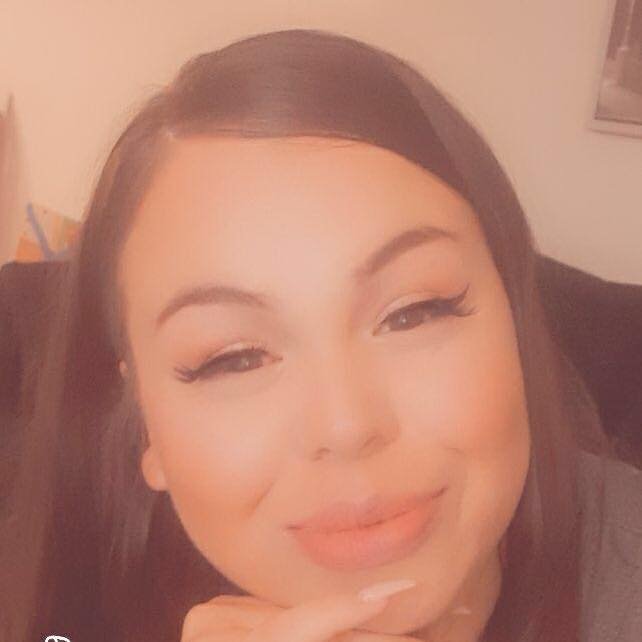 Jackie Wild…
Raised in Winnipeg's vibrant inner city, Jackie understands the pressing social and economic issues for our most vulnerable populations. Throughout her professional career, she has witnessed the incredible impact that socially-minded businesses can create through authentic and thoughtful strategic partnerships. She truly believes that by working together we can achieve incredible outcomes. Passionate about doing work that matters, she joined TELUS where she supports hundreds of local, grassroots charities creating opportunities for conversation, collaboration and shared learning. Strategically focused on systemic change, she was instrumental in bringing social purpose programs to TELUS Manitoba including the engagement of local leaders in granting decisions. Through this program, more than 200,000 disadvantaged youth and 123 projects have been supported with $1.5M in funding. Additionally, she enabled the allocation of $2M in national emergency relief funding, which included a sizable grant for our Health Sciences Centre helping families struggling through COVID-19. A champion of civic engagement, Jackie served as a Manitoba 150 Committee Chair. She lends her voice to various boards including the Manitoba Museum, serves as Vice President of the Manitoba Filipino Business Council and recently featured on the Filipino Journal's "20 Filipinos to Watch" list. She continues to mentor, and be mentored, by key social service agencies including IRCOM, Winnipeg Chamber of Commerce, United Way Winnipeg and Winnipeg Art Gallery. An empathetic and courageous leader, Jackie shows an undeniable ability to engage and inspire civic engagement proving that good business and doing are mutually inclusive.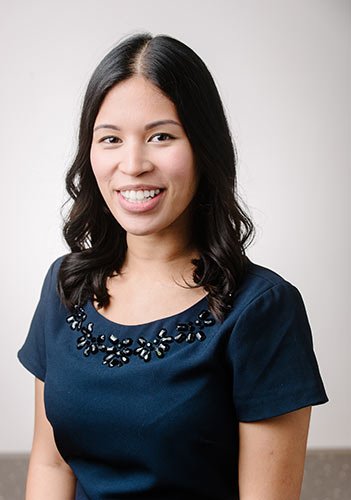 Natalie Young Rodriguez…
Successful research requires more than bright ideas and innovative science. Execution is equally important, and Natalie Rodriguez is a trailblazer on this front – making the impossible happen to operationalize cutting-edge health research at the University of Manitoba. Natalie is the Program Director for the Azad Lab (www.azadlab.ca) where she directs a $14,000,000 research portfolio involving collaborators in 39 countries. Natalie co-directs the International Milk Composition (IMiC) Consortium. Funded by the Bill & Melinda Gates Foundation, IMiC is unprecedented in scale and scope, analyzing hundreds of breast milk components from 1200 mothers in 5 countries. Natalie also directed the implementation of the Manitoba Interdisciplinary Lactation Centre (MILC) biorepository – Canada's only breast milk biorepository linked with maternal and infant healthcare data. These innovations are putting Manitoba on the map as a world leader in lactation research. During the COVID-19 pandemic, Natalie has played a key role in launching the International Perinatal Outcomes in the Pandemic (iPOP) Study (www.ipopstudy.com), and worked with the Canadian COVID Immunity Task Force and the CHILD Cohort Study to develop new research protocols. Dedicated to fostering personal development and building capacity in health research, Natalie established the Children's Hospital Research Institute of Manitoba Trainee Career Development program. Outside of work, Natalie applies these same philosophies of excellence and mentorship to sport. A national bowling champion in her own right, she is also recognized among the most outstanding coaches in Manitoba, having won national medals coaching both youth and adults.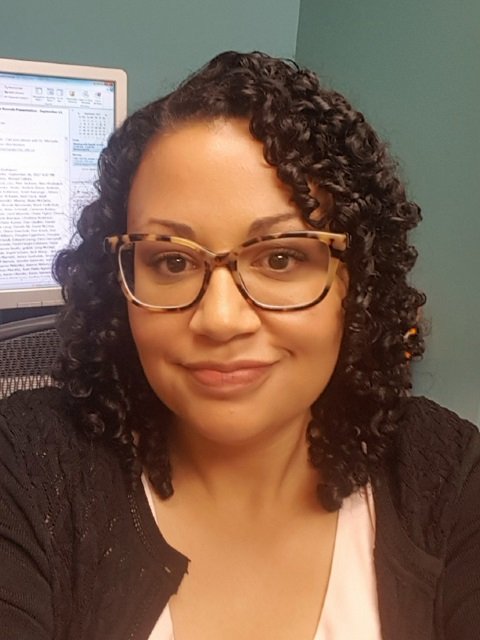 Reanna Merasty…
Reanna is breaking ground for Indigenous identity in design education and architecture. From Barren Lands First Nation, Reanna is currently a Master of Architecture Candidate at the University of Manitoba (U of M), and the Co-Founder and current Chair of the Indigenous Design and Planning Student Association (IDPSA) in the Faculty of Architecture. The first Indigenous student-led initiative in the Faculty advocates for Indigenous design principles, representation of Indigenous cultures in design, fostering relationships with Indigenous communities and influencing the next generation of Indigenous youth to pursue careers in design. As a response to her efforts in IDPSA, she received the Student Trailblazer Award of the Indigenous Awards of Excellence at the U of M and is the recipient of the SSHRC Canada Graduate Scholarship – Masters. Reanna is actively engaged with the Indigenous community. Reanna is a Research Assistant with One House Many Nations on combating youth homelessness in First Nation communities within Canada, a member of the Welcoming Winnipeg: Committee of Community Members with the City of Winnipeg to address the absence of Indigenous perspectives, experiences, and contributions in the cities historical markers and place names, and a member of the Vice President (Indigenous) Advisory Committee at the U of M. Reanna is influencing the younger generation as a Future Pathways 2020-2021 Role Model with TakingITGlobal, conducting sessions on Architecture & Design for Indigenous youth across Canada.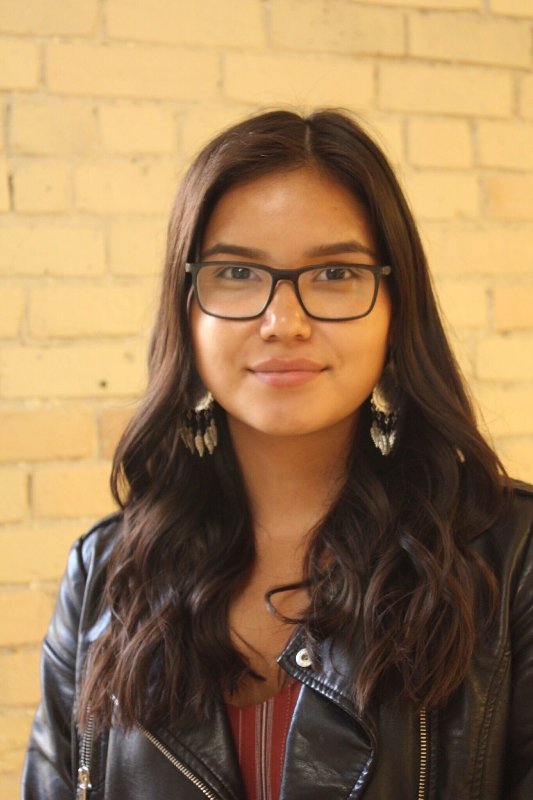 Jennifer Hensel…
Often overheard in our workplace are colleagues commenting with admiration and amazement: "Dr. Hensel is from the future!" And it is well deserved. Jennifer Hensel has revolutionized the delivery of mental health care in Manitoba. She is the provincial lead and a national expert in virtual mental health care, the process whereby technology innovations allow patients to be assessed and treated through video. She has led a dramatic change where Manitobans are now seen in the comfort of their own home, a paradigm shift that has improved access to health care, reduced health costs, and most importantly, improved people's satisfaction and quality of life. Dr. Hensel holds the Gerry McDole Professorship to improve access to care in rural and underserved areas of the province. Her vision is to bring life-saving resources to those people without access. She is quickly emerging as one of the brightest stars in Canadian mental health. She has published more than 40 scientific papers in international journals and received more than $1 million in research grants and awards, including leading a national study on the mental health of physicians during the COVID-19 pandemic. What sets Dr. Hensel apart is her novel ways of bringing ground-breaking medical discoveries to the general public. An example is a web-based program she pioneered that guides the management of psychosis in young people. Working with families, redesigning health care, and discovering new ways of promoting mental health, Jennifer Hensel is leading the way as the physician of the future.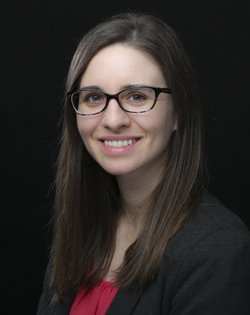 Biniam Kidane…
Dr. Kidane is a thoracic surgeon and clinician-scientist at the University of Manitoba. He's working toward a future where chest & gastrointestinal disease are cured without complications and without cuts. He established new endoscopic techniques in Manitoba that now allow patients to get cured of stomach/esophagus conditions without any incisions. In the last 3 years, these techniques have been used to cure cancers in many patients, avoiding the pain and complications of big surgeries. These incision-less techniques have also been used to treat patients with diseases that impair the ability to eat; these diseases would have otherwise required bigger surgeries with cuts in the neck, chest or abdomen. He is a tireless patient advocate, putting patient safety and quality-of-life above everything else. This drive to improve safety and quality-of-life also fuels his research, which has two major branches. He leads an innovative interdisciplinary research program that focuses on understanding the impact of surgical stresses on the development of inflammatory responses and how that leads to post-operative complications. This research has the potential to change practice, making surgery safer for all patients. His other research focuses on improving quality-of-life in patients with esophageal cancer. His work has led him to leadership positions, both nationally and internationally. As an educator, he teaches the next generation of medical professionals at the university and hospital. Passionate about improving representation and diversity within medicine, he has been involved in grassroots efforts to take that message out to the youth of groups that are under-represented in Medicine.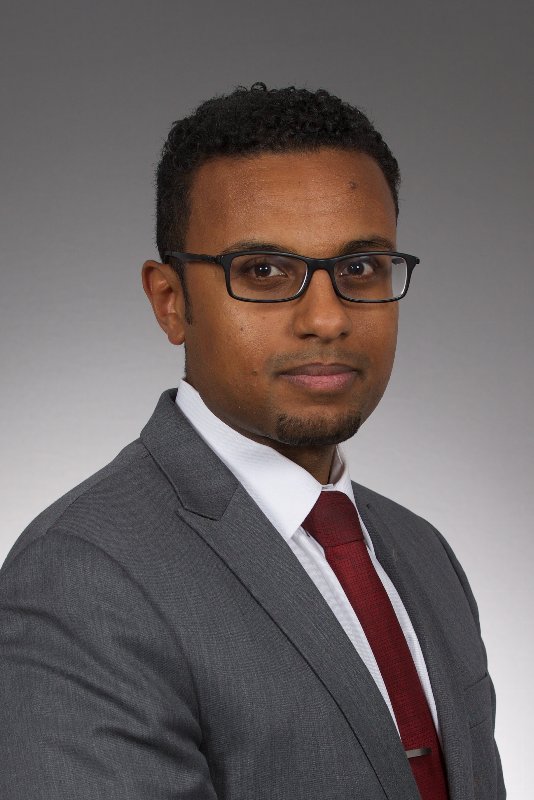 Hannah Fougler…
Hannah Fougler is an extremely important part of the theatre community. Since suffering from an arteriovenous malformation, which caused a stroke and brain hemorrhage, she has dedicated herself to theatre and creative writing. Since then she has become one of the most inspirational, talented and respected playwrights in Winnipeg. Most recently, her play A view From Here was part of the Sarasvati play festival. Not only has she shined, but she has also always gone out of her way to help her fellow artists. Whether that's through mentorship or creating opportunities. Most recently, during the covid lockdown, she started a regular event called Playdates where every week a new Manitoba playwright had their show streamed for a receptive audience.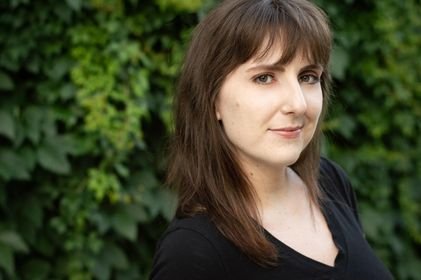 Elise Epp…
Elise Epp wears two impressive hats in our city: she is the conscience of Winnipeg's fashion scene and the award-winning graphic designer behind our city's non-profit community. Elise is Winnipeg's leading slow fashion activist, advocating for industry change and accountability. Elise is the Regional Coordinator for Fashion Revolution Winnipeg, part of a global movement that works to radically change the clothing industry so that our clothing is made in a safe, clean, and fairway. They host events like film screenings, clothing swaps, and give classroom presentations to show the impact of the industry and the many ways we can have more sustainable wardrobes. Elise's commitment to slow fashion goes beyond this role: she buys only ethical clothing or makes her own. Elise is also the Graphic Designer at the International Institute for Sustainable Development, making the science behind our changing climate accessible to everyone. Her work is celebrated globally by organizations like the Bill and Melinda Gates Foundation and the World Bank. She graciously lends her talents to support the Mennonite Central Committee and North Point Douglas Women's Resource Centre. She holds a certificate in Digital Media: Graphic Design & Web Design from the Ontario College of Art and Design University. In 2018, Elise's design work on climate change won the Alda Centre's Flame Challenge in the graphic category.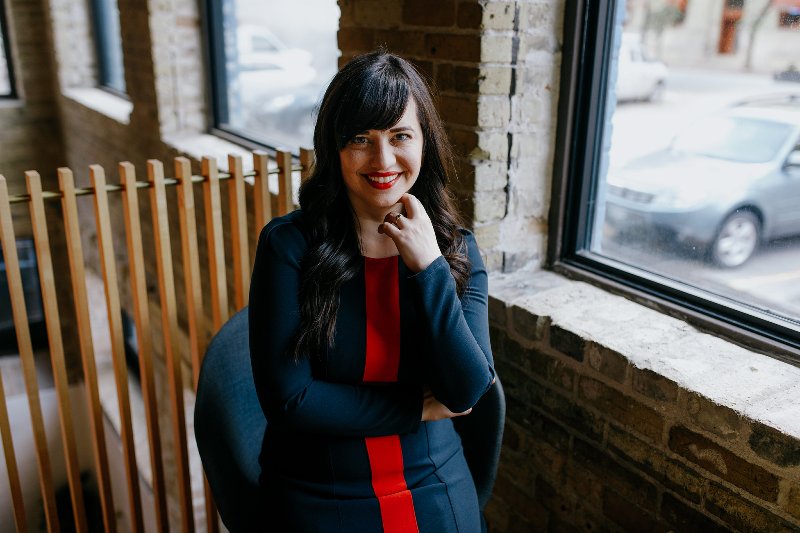 Mallory Stewart…
Mallory is an INCREDIBLE human with a creative mind and heart of GOLD! I have watched her grow up and become a thoughtful, charismatic, kind and conscientious individual. Mallory knits, embroiders, and SEWS! Check out her Instagram page. She has started making her own wardrobe and is intentional and mindful about the clothes that she wears. She has even made baskets out of her fabric scraps. She makes pants, shorts, jumpers, shirts, jackets, scrunchies, dresses and MORE – all with sustainability in mind. I think she is incredible and inspiring and I wish a million good things for her. To be so young, focused and driven is encouraging and uplifting in a time of social unrest, anxiety, and unknowns. During the pandemic, Mallory has taken the time to reflect on her environment and used the time to create. WOW! Mallory comes from a beautiful family and she is contributing to a more beautiful world. I nominate Mallory as a Future 40 finalist. Thank you!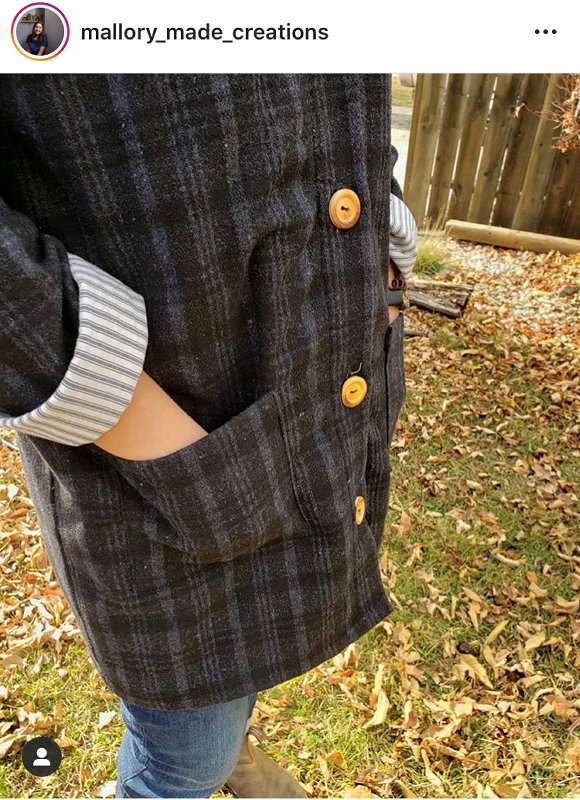 Ashley Stewart-Tufescu…
Dr. Ashley Stewart-Tufescu is an advocate, innovator, and educator. For over 15 years she has selflessly and passionately dedicated herself to preventing violence against children in Manitoba and in some of the most world's most fragile contexts. She recognizes that the most effective way to protect children is by supporting their caregivers. A Registered Social Worker with a Ph.D. in Applied Health Sciences, Ashley is a post-doctoral fellow at the University of Manitoba developing evidence-based strategies to promote parent and child resilience in the face of violence and adversity. Outside her academic work, she devotes countless hours to realizing her vision of a Manitoba where all children and families thrive. Recognizing the alarming increase in family stress during the COVID-19 pandemic, she is collaborating with a local organization to create a virtual platform to support parents during the pandemic. Aware of the challenges facing highly traumatized and isolated refugees, she worked with an agency to develop a home visiting program that has helped hundreds of Syrian families arriving in Winnipeg. She works with many community organizations to educate professionals in non-violent parenting, who in turn support hundreds of parents through agencies, schools, churches and mosques. She was instrumental in the development and dissemination of the Science of Early Child Development, available free online to all Manitobans, that shares the most current science about healthy child development and parenting. Ashley's passionate dedication has improved the lives of thousands of Manitoba children and enriches our community enormously.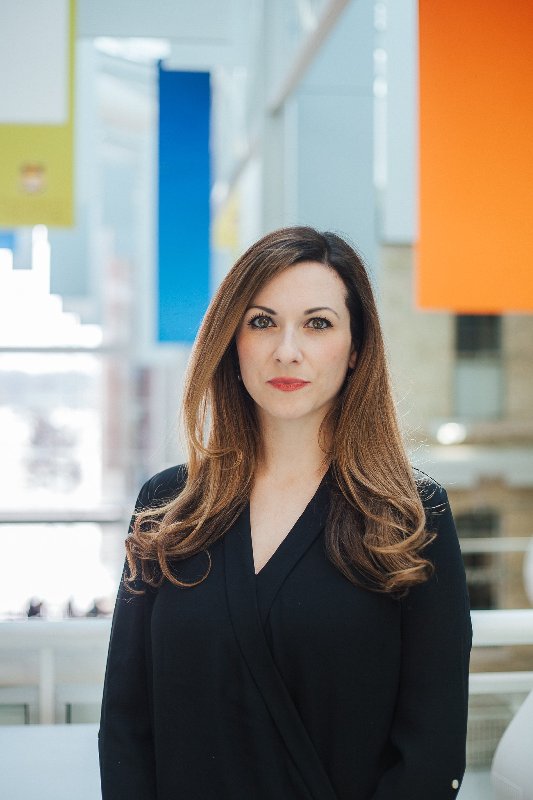 Michael Barkman…
Behind 27-year-old Michael Barkman's big smile is a smart and collaborative leader working hard to make Manitoba more equitable and sustainable for everyone. Currently Chair of Make Poverty History Manitoba, a "big tent" multi-sectoral collaborative coalition, Michael is a powerful spokesperson sought-after by media for commentary. Michael collaborated with community advocates to call on the City of Winnipeg to create its first-ever poverty reduction plan. The City agreed, and now Michael is a Community Member of the City Poverty Reduction Strategy Core Working Team. Michael "walks the walk" of empowering others. As Chair of MPHM he has supported people with lived experience to become more involved and receive training to become spokespeople, thereby strengthening the coalition. As the Manitoba Public Policy Coordinator at the Community Economic Development Network, Michael shines a light on positive economic inclusion through social enterprises, non-profits, and community development. Previously Michael was Chairperson of the Canadian Federation of Students – Manitoba where he led successful campaigns on the importance of accessible post-secondary education across four universities and targeting campus sexual violence. As a queer person, Michael is involved in queer activism and art supporting safer, more inclusive communities for 2SLGBTTQ* people. In his spare time, Michael is involved in Winnipeg's theatre, improv, and activism community, while enjoying the outdoor beauty of Manitoba. Michael's positive, democratic leadership style is helping build community and an inclusive economy that supports a decent life for all while in a good relationship with Mother Earth.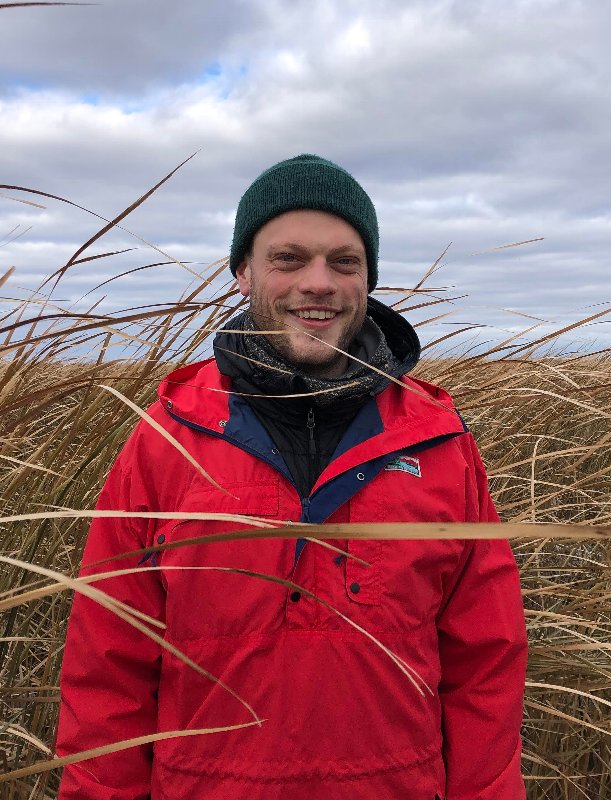 Sande Higgins…
Sande began her community work in 2001 as a youth support worker at the Ma Mawi Chi Itata Centre the youth program coordinator. After walking beside the youth and seeing the gaps, Sande decided to become an RCMP officer. She remains committed to showing the younger generations, especially young girls, that women can be strong and successful. Sande began her RCMP career in 2008. First, as a general investigator in northern and southern Manitoba, then as part of the Missing and Exploited Persons Unit, and now on the Special Projects Team with Major Crimes Services. In her roles, she has utilized Two-Eyed Seeing and her experiences from living and working in the North and as an Indigenous woman. Her work as an RCMP officer has required her to be a Superwoman from the time her training kicked in the save a drowning victim while on vacation or the time she was coming home from northern Manitoba to be married and the plane slid off the runway. Again, she was able to assist and rescue other passengers despite her own injuries and bring them to safety. Sande comes from a strong line of matriarchs, leaders, medicine people and is eager to give back to the community in a good way. Sande Higgins is proud of her Indigenous and Scottish roots and of being raised in Northern Manitoba. She is a mother, wife, officer and co-owner of Post-tec. Sande is a registered member of Skownan First Nation in Treaty 2 Territory.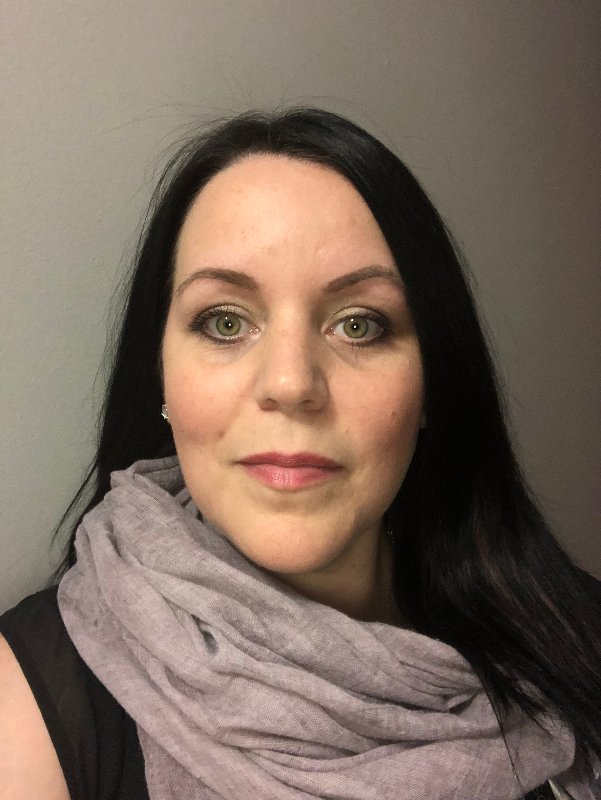 Mike Still…
No one knows more about amateur football in Manitoba better than Mike Still. His ability to play the game was cut short by a serious concussion in high school but that has not kept him out of the game. As an undergrad at the U of M, he joined The Manitoban as a sports reporter and then as Sports Editor. He then went on to King's College, Halifax, to complete a post BA in Journalism. Mike returned to Manitoba and joined Bison sport as their media specialist. Mike's focus during all of this has been promoting amateur athletes. He has volunteered his expertise in communication with the Winnipeg Highschool Football League, Winnipeg Riffles, Football Canada, Manitoba Fearless, Women's Tackle Football, and most recently with a program called TACKLE it Health and Wellness Society, a non-profit society set out to help high school and university-aged football players in Canada who are dealing with mental health challenges. One of his big givebacks to the football community has been a website he developed to promote amateur football players called Manitoba Football Feed. During COVID, with limited sports happening in Manitoba, Mike has been writing and promoting it, much of it on his own time. Mike has always been one to support whatever team he is playing on and although his time on the field has ended because of injuries this hasn't stopped him from still being a team player for many of the amateur football organizations in this province.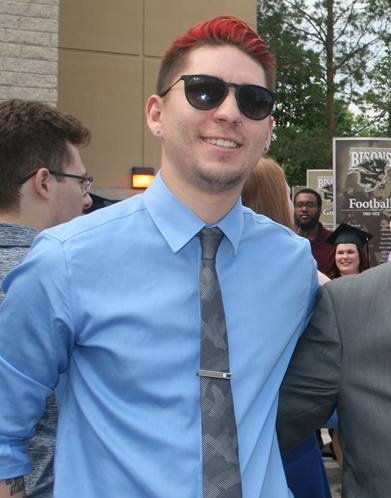 Sumeep Bath…
Sumeep Bath is an exceptionally thoughtful, tri-lingual communicator who uses his remarkable talents to support both Manitoba's science and film communities. As Communications Manager for the IISD Experimental Lakes Area (the world's only "whole ecosystem" laboratory of 58 freshwater lakes), Sumeep regularly ensures local water research findings are communicated across the planet. It's no easy task to translate exacting scientific research on climate change, pollution, and microplastics into accessible language that everyone can grasp – from politicians to schoolchildren – but Sumeep's dedication and creativity have expanded IISD-ELA's reach tenfold and substantially increased Winnipeg's international reputation as a centre for freshwater science. As a long-time Board Member of Freeze Frame – Manitoba's media arts centre for young people – Sumeep has helped ensure our children and youth can explore the art of filmmaking through year-round multilingual workshops as well as the annual International Film Festival for Kids of All Ages. He has offered exceptional guidance and communications insights to the organization raising Manitoba's next generation of multimedia storytellers. Having recently received his Canadian citizenship, Sumeep is set to continue expanding Winnipeg's excellence as a home for urgent scientific inquiry and creative storytelling.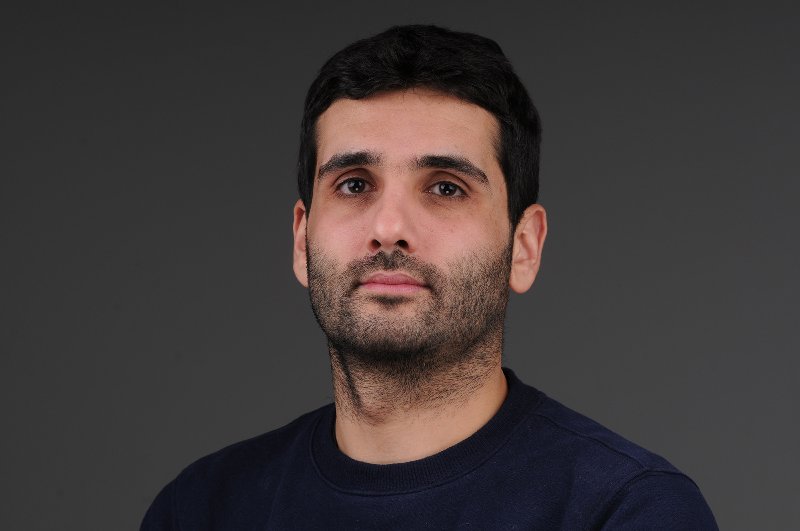 Dorota Blumczynska…
As a refugee, Dorota knows the challenges of resettlement intimately; learning English, finding community and belonging, and navigating an unfamiliar landscape; all while living in poverty and beginning a new life. In 2008, Dorota started with the Immigrant and Refugee Community Organization of Manitoba as an EAL Instructor, where she championed program expansion, receiving the Lieutenant Governor's Medal for Partnership in Literacy. She is highly motivated by her own lived experience, which instilled a deep sense of social justice and inclusion through empowerment. Now, she leads as the Executive Director of IRCOM, one of Manitoba's largest and most dynamic settlement and community development organizations. Her commitment to life-long learning includes a University of Winnipeg degree in Business Admin / English, the Canadian Women's Foundation Leadership Institute at St. Francis Xavier University, and the Executive Education Program at the Smith School of Business at Queen's University. Dorota's community leadership includes board roles with Youth Agencies Alliance, Manitoba Association of Newcomer Serving Organizations (MANSO), and currently as the President of the Canadian Council for Refugees. As a highly respected public policy advisor, she contributed to the Provincial Healthy Child Advisory Committee of Cabinet and the Housing Advisory Roundtable to the Minister of Housing and Community Development. Dorota serves on the United Way of Winnipeg Campaign Cabinet and is one of their most sought-after speakers. Every day, Dorota is empowering our newest Manitobans, while inspiring us to create inclusion, ensure human rights, and build belonging.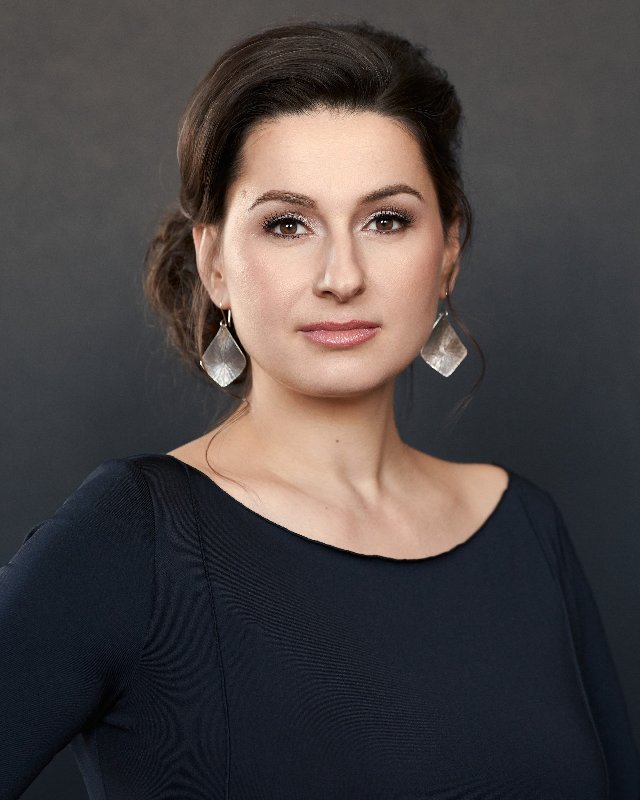 Jeanette Sivilay…
A champion for the rural farmer and the urban gardener, Jeanette Sivilay has been promoting food security in Manitoba since before it was a buzzword. As one of the founding members of the Metanoia Farmers Worker Co-op, Jeanette helped establish a CSA on campus at Canadian Mennonite University. While there, she also organized for food systems change across the province through Sharing the Table Manitoba, a network of urban and rural small-scale farmers and local food enthusiasts. In her master's thesis, Jeanette used this experience to examine the local food movement and potential for food systems transformation in Manitoba. Her thesis won the Clayton H. Riddell best masters thesis prize and is currently being considered as a book for publication. This summer, as the coordinator of the Winnipeg Food Council, Jeanette established a Victory Garden at the St. Vital Arena that helped provide fresh produce to residents of a nearby housing co-operative. She has been featured as a speaker at various community events, such as the Canadian Association of Geographers' annual meeting, the Direct Farm Marketing Conference, and the Chew on This speaker series at the South Osborne Farmer's Market. With rising grocery prices, climate change and a global pandemic, food accessibility is an important issue in today's world. Jeanette Sivilay's vision of a resilient and just food system is critical for the future of our province.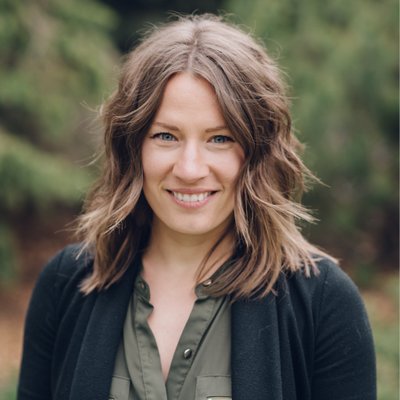 Sean Sylvestre…
Sean founded the Mobile Vision Care Clinic in 2017. The Mobile Vision Care Clinic is a social enterprise which is dedicated to supporting the vision needs of Manitoba's vulnerable populations – who traditionally have lacked access to care. Since founding the program, Sean and his team have donated in excess of $300,000 in prescription eyewear to those in need. With a primary focus on inner-city schools – the program has helped thousands of students receive glasses and in doing so have seen an average literacy gain of 1.4-grade levels among those students who have received glasses as a result of the program. Many of the students who have had the opportunity to take advantage of the program have reported better attendance and reading levels which have moved from below grade level to at or above grade level within a short time of receiving their eyeglasses. In 2019 Sean was named one of Canada's Top 40 Under 40 as well as a Future Leader of Manitoba. It made sense to me to nominate him for the Future 40 program as well.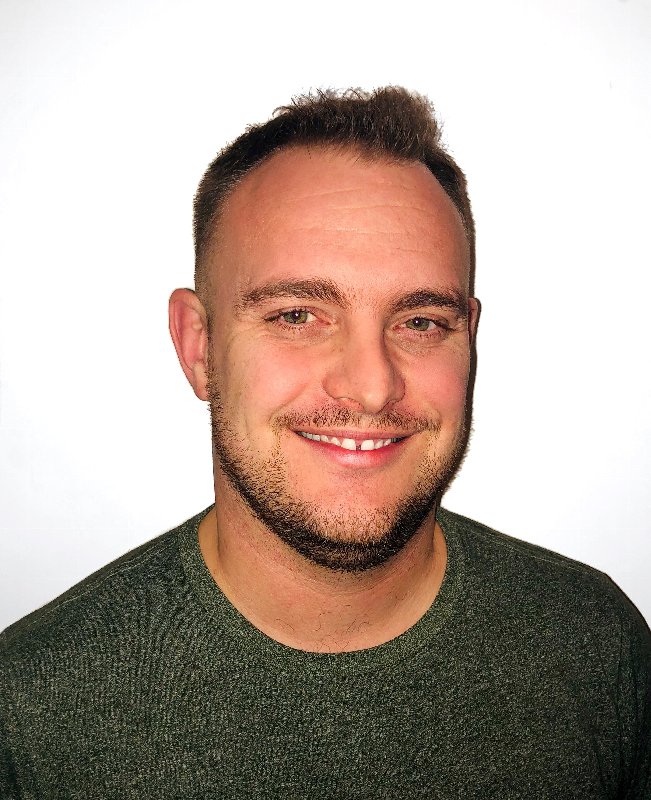 Jaimie Isaac…
Jaimie Isaac has worked in the arts and cultural community in Manitoba for many years, contributing as an artist, curator and volunteer. She has worked as the Curator of Contemporary and Indigenous Art at the Winnipeg Art Gallery for over 5 years, and during her tenure through her several exhibitions and community partnerships has brought in sustained audiences and broken barriers for those represented in the gallery. Those exhibitions have garnered international attention and national press. Her focus on highlighting art and artists that are underrepresented in the art world have advanced the voices of BIPOC experiences through their excellence of art. In her critical art writing, Jaimie has published essays that consider ideas on decolonization, reconciliation and cultural reclamation, which have highlighted many artists from Manitoba. As an artist, Jaimie is co-founder of the Ephemerals Collective, an all femme artists collective that was twice nominated for the prestigious Sobey Art Award and has exhibited in many Manitoban and national exhibitions and film festivals. She has contributed to public art, collaborating on Nimamma sculpture at the Forks and the Cyclical Motion public art project at the University of Manitoba, which brought local and culturally relevant stories for a wider audience to experience. She has volunteered for several boards, consultation and advisory committees and juries. Being a finalist for the Future 40 will aid in Jaimie's goals to work with her community, Sagkeeng First Nation to organize a skate park, public art projects and opportunities for Indigenous youth/ local Manitoban artists.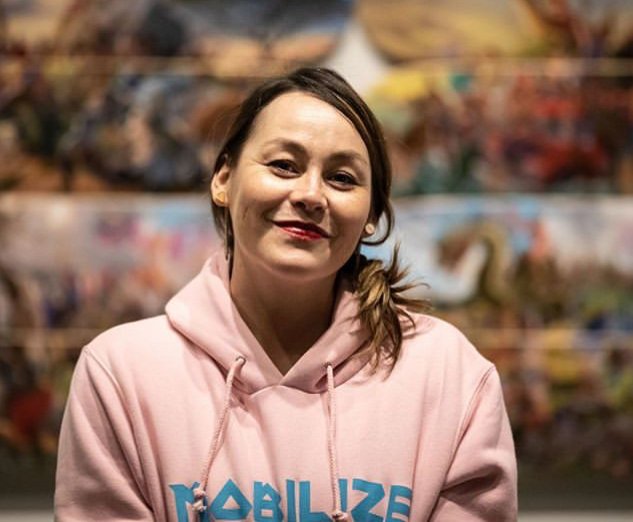 Shana Menkis…
Shana goes above and beyond every day to make the community a better place. She sits on the Community Advisory Board of Reaching Home which is part of a larger organization that is working to end homelessness. She is also a board member with the North End Women's Centre. She has spent her weekends volunteering at the West Central Women's Resource Centre helping women make resumes and prepare for job interviews. She has volunteered at Winnipeg Harvest and often encourages others to get involved. Aside from sitting on boards, Shana is always ready to give back. Whether it be at a fundraising event or helping a family in crisis, she can always be counted on. Her altruism and thoughtfulness make her an example of the good in the world. For example, at the end of a dinner with friends, Shana will package the untouched food and hand-deliver it to homeless people in her neighbourhood. Shana's contributions don't stop with her volunteerism. She works tirelessly every day at Jewish Child and Family Services as Director of Operations to improve lives.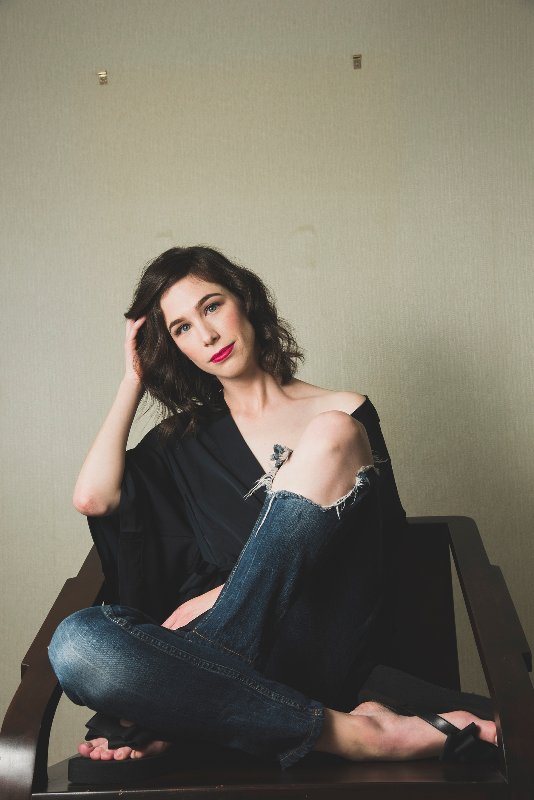 Seidu MOHAMMED…
Seidu Mohammed walked into Manitoba on a stormy prairie evening on the 24 of December in 2016. Rejected by dozens of communities, he came looking for a home where he could live an authentic life without persecution. Upon arrival, he shared his life story with Canadian and international media, opening himself to significant attention and criticism, giving up his relative anonymity while adjusting to a new culture. While recovering from years of trauma, Seidu began volunteering in Winnipeg mere months after his arrival and began to get to know his new community and create a new support system. Seidu gives his energy and countless volunteer hours to speaking at local events, schools, and national conferences. An advocate for the fair treatment of refugees, he addressed the Standing Committee on Citizenship and Immigration in 2018 and the House of Commons in 2019. Seidu feels the utmost gratitude to every Manitoban who helped him and he is driven to give back to his community at every opportunity. Seidu works as a soccer coach and interpreter. With his paid and volunteer work greatly reduced since public health restrictions due to COVID-19, he is working with other newcomers to establish a non-profit group to help the Manitoban BIPOC community feel welcome and thrive in their communities.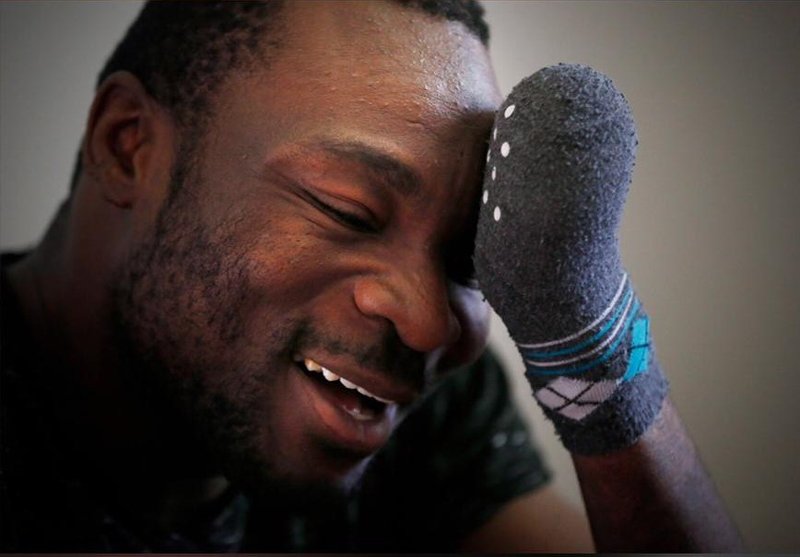 Charlesly Salter…
Charlesly Salter was born in St. John's, Newfoundland & Labrador. Falling in love with the people and the province, she and her husband relocated permanently to Winnipeg two years ago. She received her Bachelor of Science and her Bachelor of Nursing from Memorial University. She is a phenomenal registered nurse who works both at HSC Winnipeg and co-runs a medical clinic with her husband. She has recently received her certification in Asthma Education, in which she uses her skills to help Manitobans breathe easier. She has worked tirelessly during the pandemic to ensure patient safety and comfort during these trying times. In addition to the above, she is a nurse researcher who dedicates her time to the advancement of knowledge in the healthcare field. Her goal is to continue her education by pursuing a Masters in Nursing with a focus on education and health policy development. Always ready to lend a hand, she volunteers whenever she can. She is also quite an accomplished writer and has been published in the past. Her passion for healthcare and education is truly inspiring. She is certainly one to watch!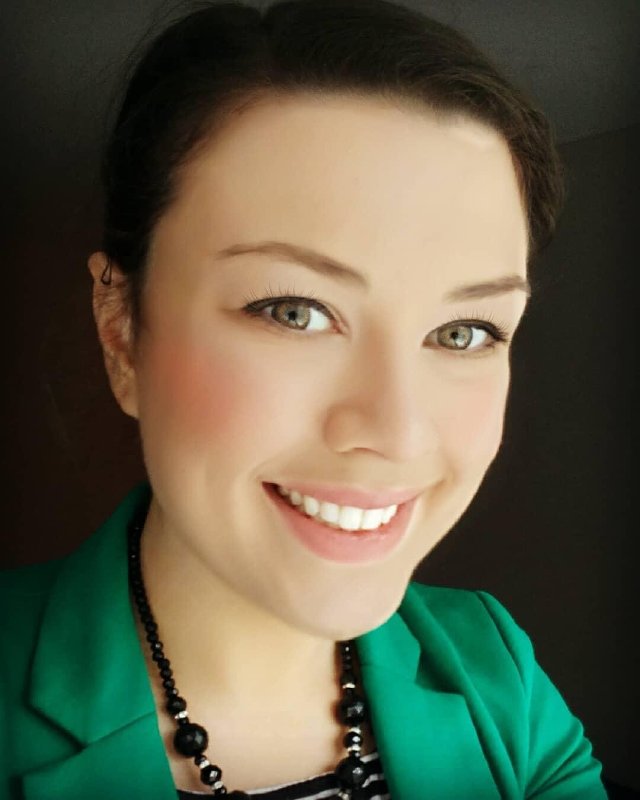 Heather Mason…
Heather has been championing the North and her community of God's Lake Narrows for the last 12 years. She has worked hard to expose the students and the community of Gods Lake Narrows to the arts, travel, and culture. She wears many hats, including coaching, running art programs, organizing graduation trips to Churchill and she recently completed her Master's degree. Her next project is an art exhibition funded through the Manitoba Arts Council for local artists to create work based on stories from local elders. She's a mother and foster mom. She's always looking for ways to make a difference in her community and I believe she deserves this recognition wholeheartedly.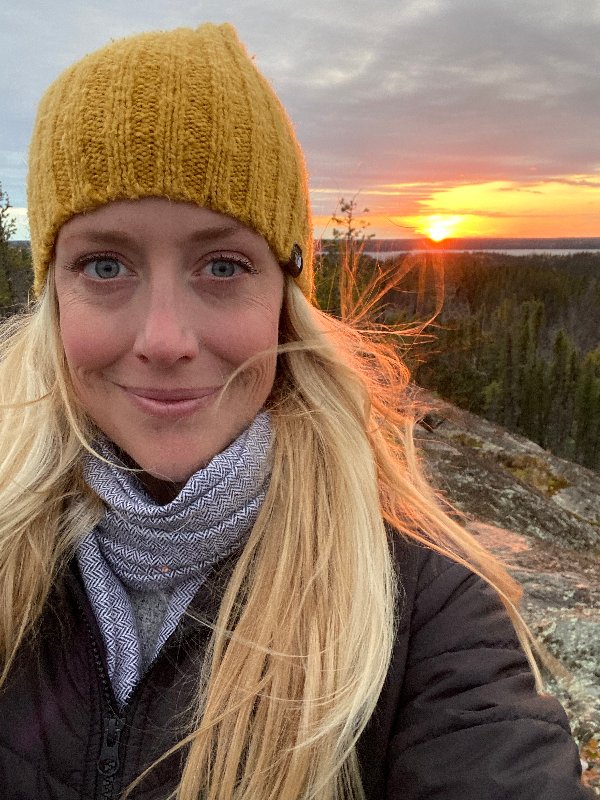 Tammy G Wolfe…
A proud member of Norway House Cree Nation, Tammy is studying in the Masters of Arts in Indigenous Governance program at the University of Winnipeg. She is studying the effects of colonialism on Indigenous women in Canada, with a specific focus on Missing and Murdered Indigenous Women, Girls and Two-Spirit people. She is a teacher and has a strong passion for education and teaching about social justice issues affecting Indigenous people within Canada. Tammy volunteers hosting a radio show entitled Truth Before Reconciliation, as well as sitting on the Community Advisory Board for homelessness in Winnipeg. Her journey to continue to push for social change is inspired by her lived experience facing many of the social justice issues she advocates on. She aspires to teach the future leaders and impact makers of social change within her classroom.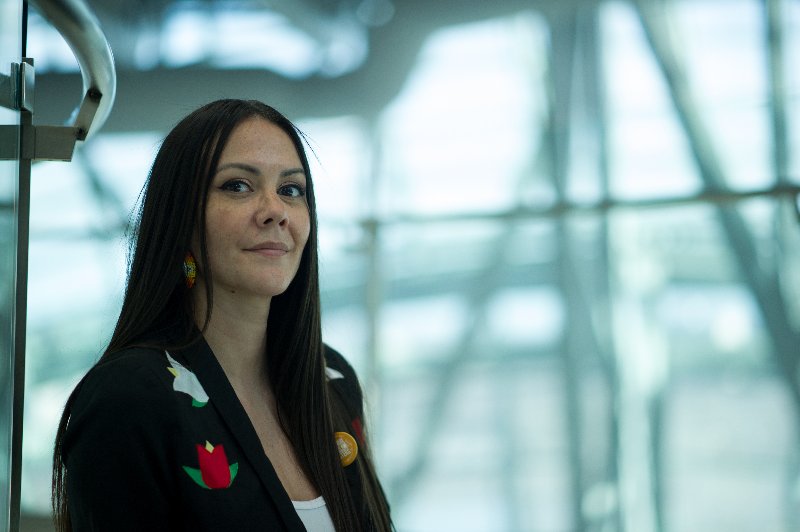 Michelle Falk…
Michelle Falk is the executive director of the Manitoba Association for Rights and Liberties(MARL). As an impassioned advocate for human rights and civil liberties, especially children and women, Michelle has brought an innovative vision and direction to our organization that allows us to engage with students and the community at large. During the last four years, Michelle has kept the focus on creating an organization that provides resources, creates events and collaborates with other organizations such as the Social Planning of Winnipeg, Freeze Frame, Rotary, CMHR, Manitoba schools and universities and others. She is committed to fighting racism, supporting the Truth and Reconciliation recommendations and encouraging critical thinking on ethical issues. Within these last four years, Michelle has had two maternity leaves. Each time she has returned and redirected MARL on a path of inclusivity for all. Her position requires flexibility and Michelle very successfully does this while taking care of two very young children. In spite of the pandemic, Michelle has found new ways of reaching up into the northern communities where the internet is at times limited. She has overseen the creation of workbooks for students to examine underlying issues that affect us all: racism, privilege, colonialism, leadership and more. Our signature events such as the High School Ethics Bowl, school and workplace workshops, Ethics Cafés and Slams are now virtual. And yet she does more! She is a board member of the Sexuality Education Resource Centre!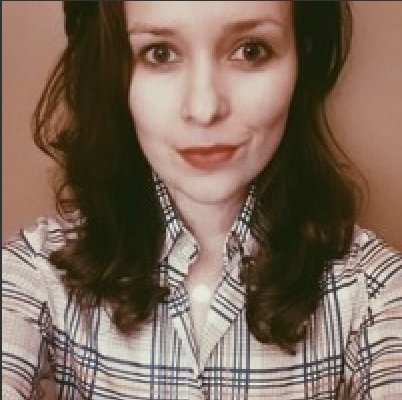 Ali Maddahi…
Ali came to Manitoba as an International student from Iran to do his Ph.D. at the University of Manitoba. While in his Ph.D., he along with his brother has started Tactile Robotics and is currently serving as the Chief Technology Officer(CTO) of Tactile Robotics overseeing the R&D and product development. Many of the International students take the easy path of finding a job and getting permanent residency, but Ali's path is pretty unconventional where he took a risk of co-founding a startup and creating employment in the field of Technology in Manitoba. Our future is brighter if our technology is better and I strongly think Ali should be selected as a Future 40 finalist.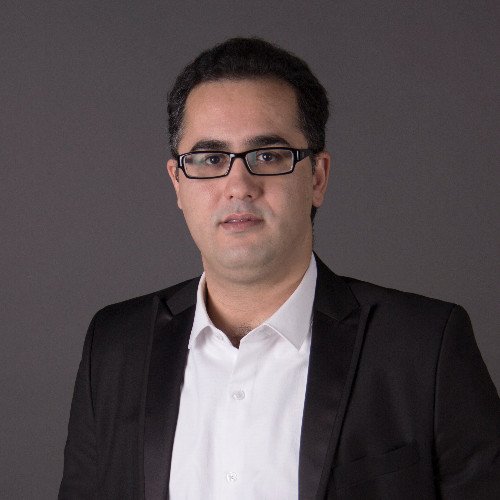 Andrew Lochhaed…
Growing up in small-town Reston, Manitoba didn't stop Andrew from dreaming big. At a young age, Andrew expressed love for the sport, joining the squirts hockey team underage because he couldn't fathom missing out. Then came spring and he was on the ball diamond, golf course, badminton court and back to the curling and hockey rink again come winter. Enjoying movement, competition, socialization all through the love of sport as Andrew grew up. A highlight of Andrew's baseball career was playing with Team MB at the Canada Games and going on to play for Minot State. Although Andrew loves playing, his strong belief in community and inclusive character has positively impacted many and will continue to do so for years. As a father, husband, athlete and community volunteer Andrew devotes much time to support young children to seniors in the sporting community in Killarney and the surrounding area. He volunteers countless hours to coach, manage, coordinate and organize teams and committees to support baseball, hockey, curling, golf and badminton; all this in his "spare" time. As a Certified Financial Planner running his own financial portfolio, Andrew also has a keen interest in business, entrepreneurship and finances. He strives to help others through life events such as financing education, buying a home, retirement and achieving goals. No barrier is too large to problem solve to achieve grand goals for Andrew. His love of sport paired with financial planning opens endless possibilities of excellence which Andrew continues to pursue and explore.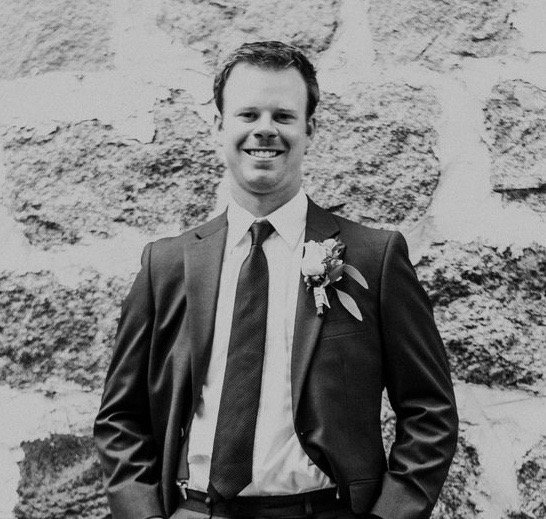 Clayton Swanton…
Clayton Swanton does not simply volunteer within his community to give back. Rather, he volunteers to break trail towards a vibrant and active living city within the province of Manitoba. Born and raised on a cattle farm in Dauphin, Clayton is an exceptional young leader who practices law with Johnston & Company and contributes an extraordinary amount of time conducting volunteer work that focuses on active living and economic development. Clayton contributes to the betterment of the future for the City and RM of Dauphin with his relentless pursuit of excellence through his remarkable work with the following boards/organizations: Dauphin Rotary Club Manitoba MudRun Banff Mountain Film Festival Dauphin Community Economic Development Co-Chair of the 2020 Summer Games for Dauphin Dauphin Derailleurs Cycling Club and the Northgate Trails Benefactors of the work that Clayton has led, number in the tens of thousands. The overarching achievement of Clayton's volunteer efforts has been his ability to lead the fund-raising and distribution of hundreds of thousands of dollars to provide recreational events and facilities for multi-generational active living for residents, visitors, and tourists. Clayton envisions Dauphin as a thriving and sustainable active living community, and a premiere Manitoba tourist destination which will entice people to work, play and live their best lives. Clayton's enormous volunteer efforts have made a significant difference to the character and spirit of the community and have made the future (and the trails) bright for Dauphin, Manitoba.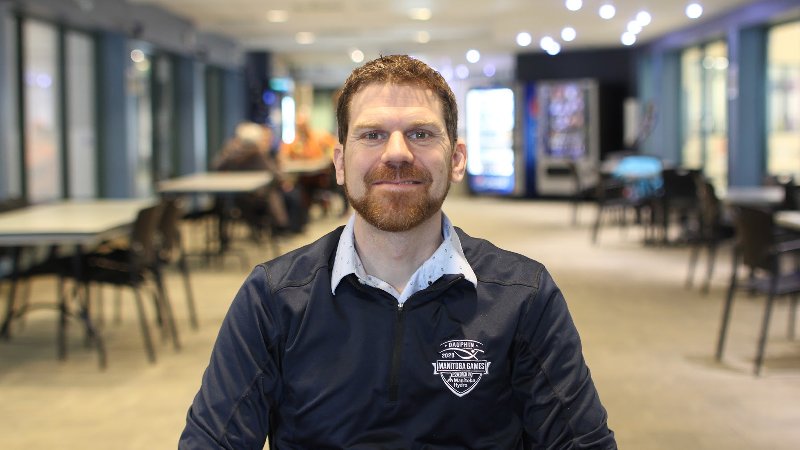 Melissa Deonaraine…
Volunteering since the age of 11, Melissa's calling has always been giving back to the community and touching the lives of many. Some of these have contributions have included: volunteering as a dancer at Folklorama's Caribbean Pavilion for 10 yrs, organizing + fundraising holiday dinners at the West Broadway Community Centre (3 yrs), discounting her athletic therapy service fees to collect canned goods, non-perishables, personal hygiene items for struggling high school students and their families, being an inspirational speaker for new immigrants (NEARC), guest lecturer to university students with real-world insights running a private practice while travelling abroad representing MB and Canada as an athletic therapist with MB soccer association provincial teams, Teddy bear's picnic (4+ yrs). Her 300+ videos on YouTube cover a range of topics and are simple enough for anyone to understand. During the height of COVID, Melissa spent the 4 weeks her clinic was closed connecting with politicians and officials to support medical clinics in the community to stay open preventing uninfected individuals from seeking unnecessary hospital visits. Melissa's advocacy has helped many of her peers with financial support and addressed conflicts with large organizations while posting videos on how to stay safe/setup (based on MB guidelines) in medical clinics and advice from PPE procurement to business/marketing insights for peers across Canada. It's no wonder why Melissa's clinic took home top award (Platinum in the Physiotherapists and Rehab Clinics category) 2019 Community Votes Winnipeg Campaign given all that she puts her heart and soul into.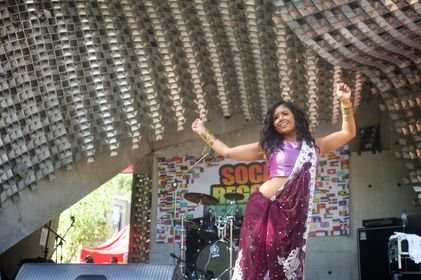 Laura Burns…
Laura is a conservation biologist at the Assiniboine Park Zoo who is dedicated to working towards a sustainable and equitable future. She is an advocate for conservation close to home, championing causes such as reducing the problem of bird-window collisions in the city of Winnipeg. She leads the Zoo's recovery program for one of the most endangered species in Canada, a little-known prairie butterfly called the Poweshiek skipperling that now only remains in Manitoba and Michigan. This summer, as part of an international effort to save the species from extinction, she led their team to the major milestone of the first-ever breeding of the species in human care. This breakthrough will greatly increase the chances that the next generation will be able to enjoy this piece of Manitoba's natural heritage. Laura's most valuable contribution to the community, however, is how she shares her passion and knowledge with the public. She encourages everyone to care for the environment by taking actions in their daily lives. Her approachability and enthusiasm allow her to engage with groups from schoolchildren to fellow scientists, and these same qualities have led her to be featured in many radio, television, and print interviews. Laura was also voted Staff Person of the Year by the Assiniboine Park volunteers in 2019, commending her for her positive attitude and mentorship. Laura is dedicated to advocating for nature's underdogs and will continue to build connections between Manitoba's people and its wildlife to foster a brighter future for all.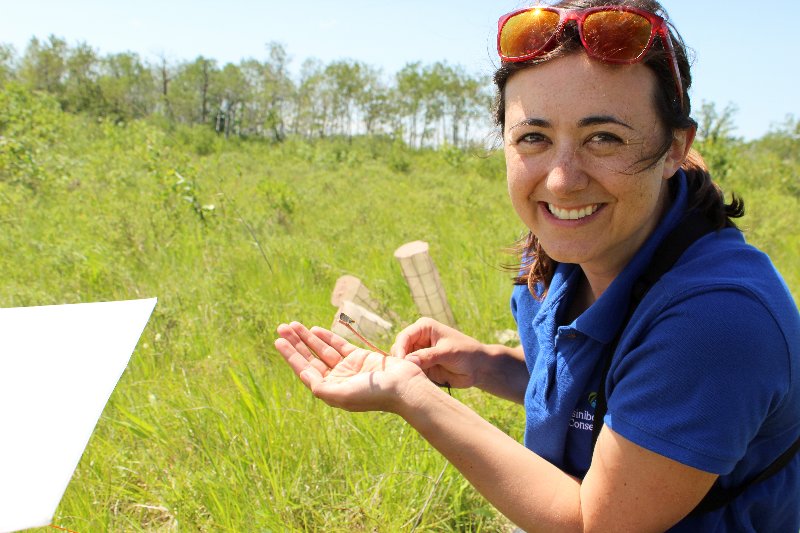 Josh Glow…
Sometimes, even the most innovative ideas need an unexpected, "unprecedented" event to take flight. Like a global pandemic, for example. Josh Glow is currently the Managing Director of Gryd, a Winnipeg-based tech startup that works with some of the largest property management companies in Canada. Gryd provides cutting-edge marketing and media services that have enhanced and revitalized the real estate market. Gryd pioneered new 3-D tour technology in 2016 but saw a massive increase in demand for its services as the pandemic began. Josh's efforts have led to a transformative shift in Gryd. Initially, as the sole employee, Josh exemplified versatility by filling every role from finance and marketing to sales and product development. At a time where the world was seeing record numbers of unemployment and business closures due to the pandemic, Gryd's resounding success due to Josh's passion for tech has enabled him to bring on twelve more employees, most of whom were hired during the pandemic. Josh fosters a team environment conducive to creativity and innovation, which has led to 500% growth since he joined Gryd. The third branch of Gryd is a property-management tech start-up merged with an environmentally sustainable business. The resounding impact of Gryd has been seen during the pandemic, as individuals can use Gryd's platform to virtually walk through apartments and find a new home in a safe, socially distant manner. Josh has a tenacious entrepreneurial spirit and fosters his creativity to come up with novel solutions to unique technological challenges.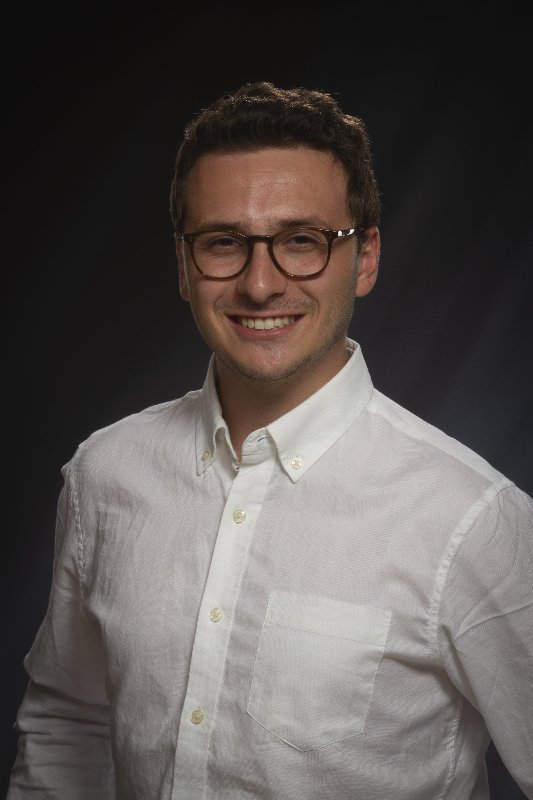 Lorhiz Aquino…
Lorhiz is a founding director of the Manitoba Esports Association (MESA). Lorhiz started pioneering Esports program when she joined as Vice-President of the UoM Esports Club while finishing her degree at UoM Asper School of Business. After graduating, they created MESA to grow and develop the Esports community in Manitoba. They develop professional players and create opportunities for a wide range of professionals involved in this industry such as graphic designers, photographers, shoutcasters, videographers, cosplayers, streamers, and content creators. Lorhiz, an active educational speaker at G.A.M.E of Manitoba Educators has spoken in school divisions to support schools and post-secondary institutions interested in developing Esports programs. As competitive gaming gains popularity worldwide, Esport's inclusion in the Olympic Games is under consideration. With so much demand for Esports in the province and not a lot of opportunities to showcase our talents, MESA has partnered with Canadian Sports Centre Manitoba to host Manitoba's first Esports Expo in 2019. Manitobans got a glimpse of the budding Esports community in the province and had the opportunity to experience Esports live. A future event is underway with the Red River Exhibition including an expo arena to watch the Canadian League Championship in 2021, showcasing the best Manitoba and Ontario talents as they clash in this epic interprovincial tournament (first of its kind). As Director of Finance and Sponsorships, Lorhiz is in charge of the financial/legal aspects of the organization including new acquisitions. Lorhiz works behind the scenes to keep things in motion and make these events happen.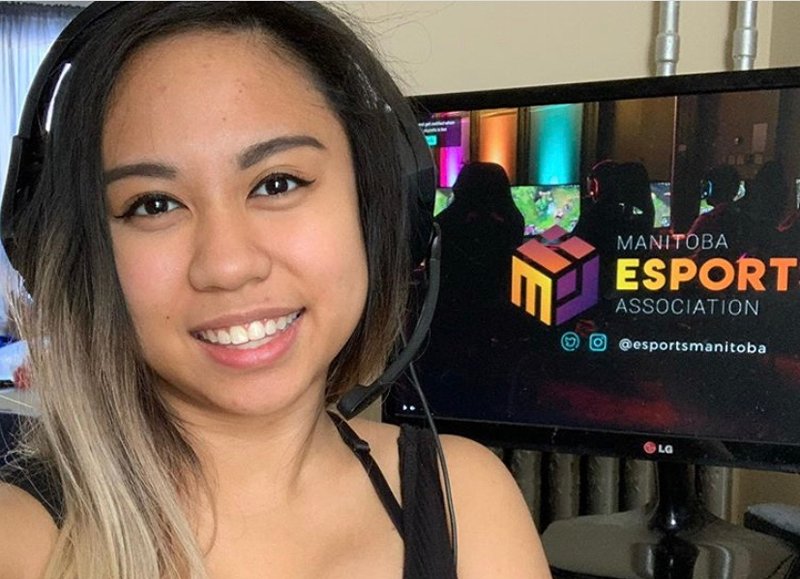 Kori Plesiuk…
Have you ever met someone who makes you feel comfortable and good about yourself right off the hop? Would you like to meet someone who listens, encourages, cries with you, laughs with you, and challenges you to do your best? Let me introduce you to Kori! An energetic, caring, non-judgmental, generous, and compassionate person. It's her passion for seeing people accomplish their goals and her desire to help in any way she can that makes her worthy of a Future 40 award. She volunteers in these areas: Youth leader, ringette coach, fundraising committee for a new daycare, member of daycare board, she became the secretary and now chairperson, she is on the Parent Advisory Council as class rep, once vice president and now President (three years running), she has run a playgroup for years, is on their Church board, playground committee, hockey team manager, carnival committee, soccer coach and organizer, she takes part in organizing and running activities to bring the community together, and I know I am missing a few. Not only is she very involved but she is doing it with a happy heart! What better person to choose for a Future 40 award than a person who gives of themselves to try to make life easier and more enjoyable for those in her community and whose desire is to positively shape the futures of our children.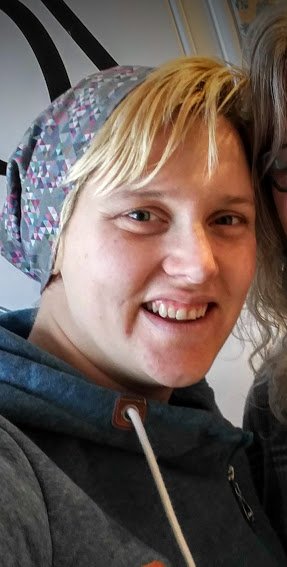 Kristy McFee…
I took over as the executive director of MRDA in April 2018. At that time the organization was in a desperate state. The organization had been without an executive director, cash flow was very low and the morale of program volunteers was low. With my daughter being a rider for the program, I felt like I needed to step in and help the program which had offered her so much. Peyton has autism and ADHD and MRDA has been one of the only activities she is able to participate in. I am happy to say that a year and a half later, the program is thriving!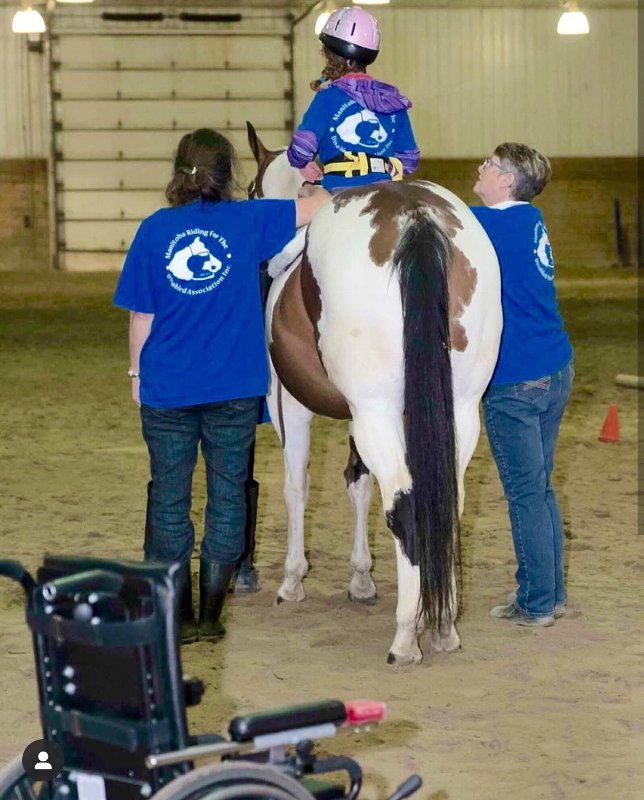 Samantha Hampton…
Samantha Hampton is building a unique and innovative company Creative Community Promotions. Her company helps to build healthy communities through communication. Samantha builds platforms and programs for all age demographics to use as communication tools. Effective communication is the bridge to community success. Her passion for community and her ability to bring talented people together have led to the birth of Creative Community Promotions. The company runs three main training programs; The Power of Your Voice (Youth) Socializing Your Business (Adults) Your Own Virtual Community (Seniors) Her newest tool will help break down the barriers of community segregation, increase the amount of community support given to small businesses and community organizers. This tool, Fuse is an app that will enable communities across our province to connect and support one another in a safe way. Fuse is a communication hub. It is a Business Directory, Classifieds, Newspaper, blog center, and an events guide. Fuse will help bring over 30 small towns closer together that are spread out over 16,000 square kilometers in the Interlake Region. We all have something to say. It's how we say it that makes it effective. The programs and platforms that she has created to date have barely scratched the surface. Her goal is to work with as many communities as possible. These are more than just communication tools, this is a movement that will strengthen our communities across the province.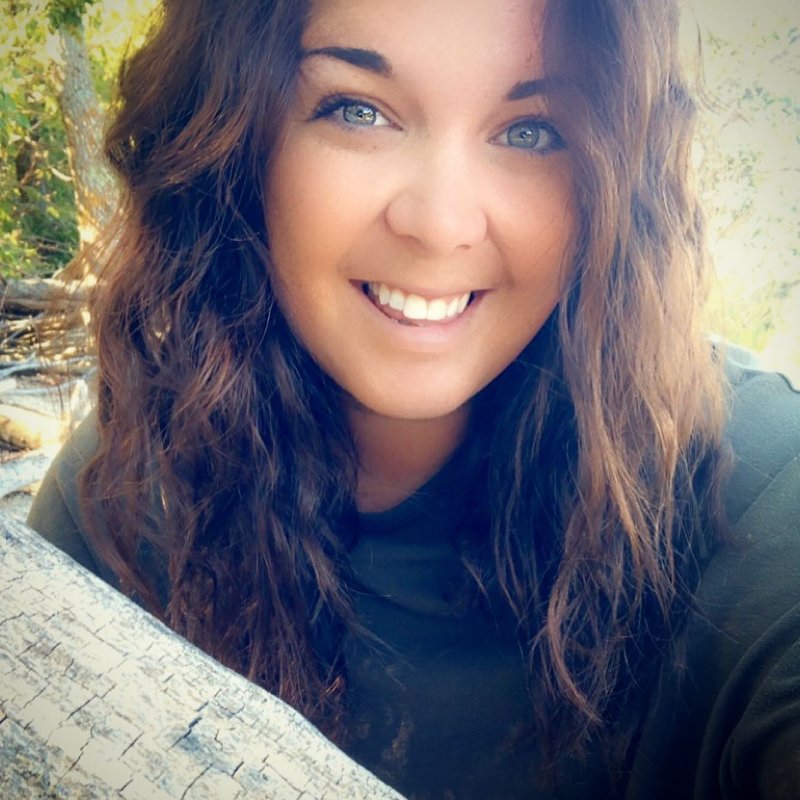 Chimwemwe Undi…
Chim started performing poetry as part of a high school club when she was 16. In the last ten years, built a career as a widely published and highly respected poet. She is also a spoken word artist, an editor, a teaching artist, and a mentor to many young writers in Manitoba. She is often asked to share her work for community organizations, providing an artistic interpretation of their missions and poetically critiquing the structures the organizations work within and against. Among her accomplishments are providing the keynote address at the Mayor's Luncheon for the Arts and Winnipeg Arts Council Awards and being an invited guest speaker and artist at the Toronto Public Library's Young Voices Writers Conference. Alongside her artistic success, Chim has an MA in linguistics from York University, where her research focussed on the use of language to justify power and a JD from Robson Hall Faculty of Law. Chim is a sought-after commentator, providing a youthful, thoughtful perspective on anti-Black racism, and a consultant with organizations eager for her frank and forthcoming take. Chim finds joy and meaning in encouraging people to invite poetry into their lives, encouraging young people to find their voice through writing, and speaking truth to power in her work and her life. Photo with permission of the Winnipeg Free Press.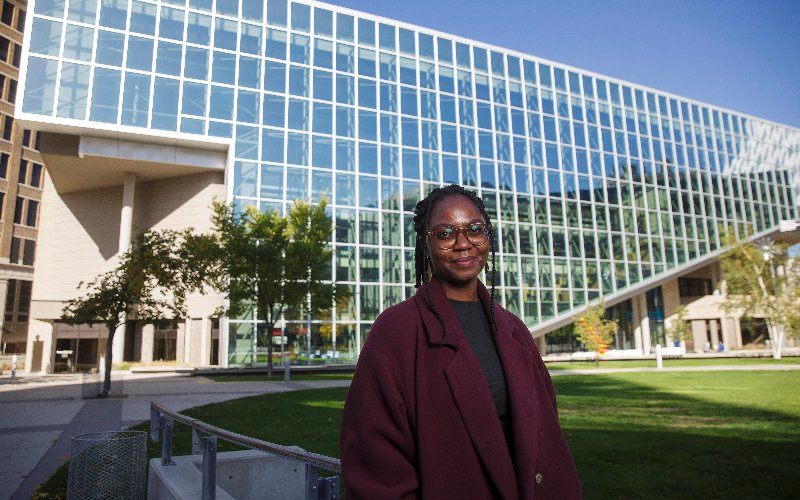 Ian Scott…
Ian is a social worker and the Adolescent and Young Adult ("AYA") Psychosocial Oncology Clinician at CancerCare Manitoba. Ian has helped to develop and spearhead specialized programming for 15 to 35-year-olds experiencing cancer in our province. He supports AYAs with cancer from every health region, including folks from Nunavut receiving treatment in Winnipeg. Ian helps AYAs address their unique challenges, including social isolation, interruption to work and education, loss of fertility, questions about intimacy, childcare challenges, relationship stress, spiritual questioning, end-of-life matters, financial and resource issues – and now navigating the challenges of cancer during a global pandemic. To help AYAs through this, Ian provides counselling and facilitates an AYA support group that has seen its attendance triple since 2017. He also provides counselling to young adults who are dealing with late effects from childhood cancer and to parents and families of AYAs. The AYA program has had more than 426 referrals over the last two years and Ian is working to help Manitoba host a national AYA conference in 2021. He also provides training and education to other healthcare providers about the distinct needs of AYAs. On top of his tireless work to support AYA Manitobans with cancer, Ian is an incredible father to two young boys and a wonderful partner. In his spare time, Ian and his partner are opening the Red River Toy Library in 2021, which will allow Winnipeg families to borrow toys while reducing environmental waste, providing cost savings and promoting equitable access.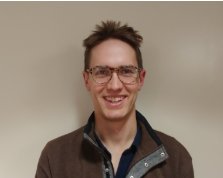 Horace Luong…
Dr. Horace Luong is an associate head and senior instructor in the Department of Chemistry at the University of Manitoba. He is being nominated under the education category for how he has contributed to Manitoba and beyond through education. At the University, his major teaching responsibilities are organic chemistry classes and laboratory programs. In just over a decade of teaching at U of M, Dr.Luong has been recognized for his teaching skills and innovations through multiple teaching awards at the university, one of which is the coveted Olive Beatrice Stanton Award for Excellence in Teaching. As part of science outreach efforts over the past decade, he has brought hundreds of students of all ages into his chemistry teaching labs to explore aspects of chemistry or science. Not only does Horace share his enthusiasm for and chemistry knowledge with students in Manitoba, but he also teaches ballroom dance and tai chi classes in Winnipeg. He has an associate-level certification from the Canadian DanceSport Federation and couples have travelled from Grand Forks, ND to specifically take lessons with Horace on multiple occasions! He is an advocate for bringing diversity to the ballroom dance floor and has held dance classes for the 2SLGBTQ+ community in Winnipeg as well as competes internationally and serving as a board member for the North American Same-Sex Partner Dance Association.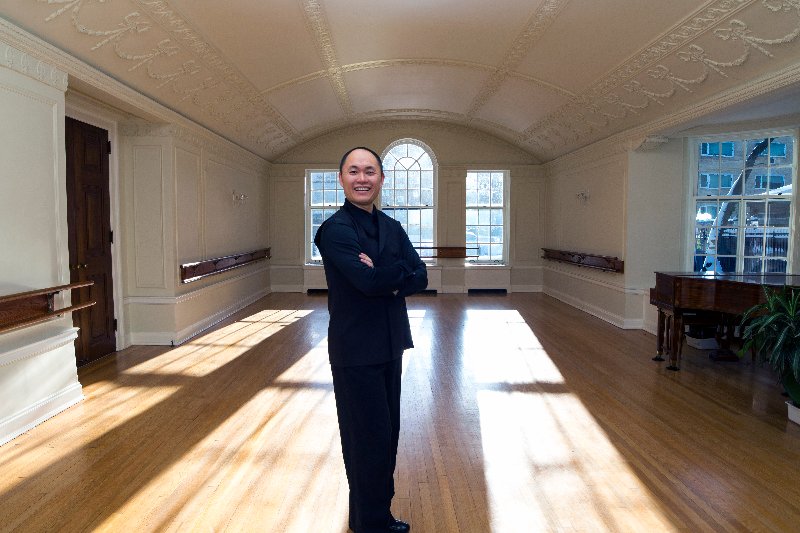 Jodi Dunlop…
I would like to nominate Jodi Dunlop. She is a member of an Indie Music Duo called Mise en Scene. She is a very talented drummer and teaches drumming to young inner-city girls. She also works for Logberg Heimskringla the Icelandic Newspaper in Winnipeg. She wants the Scandinavian community to remember their heritage and works hard to help keep the paper running. She volunteers at various events to fundraise for the newspaper. She is also finishing her Education Degree at the same time. She has had the opportunity to tour the world with Mise en Scene and has performed at The Forks on Canada Day with the WSO. She is an inspiration and is an example that women can thrive in a male-dominated industry.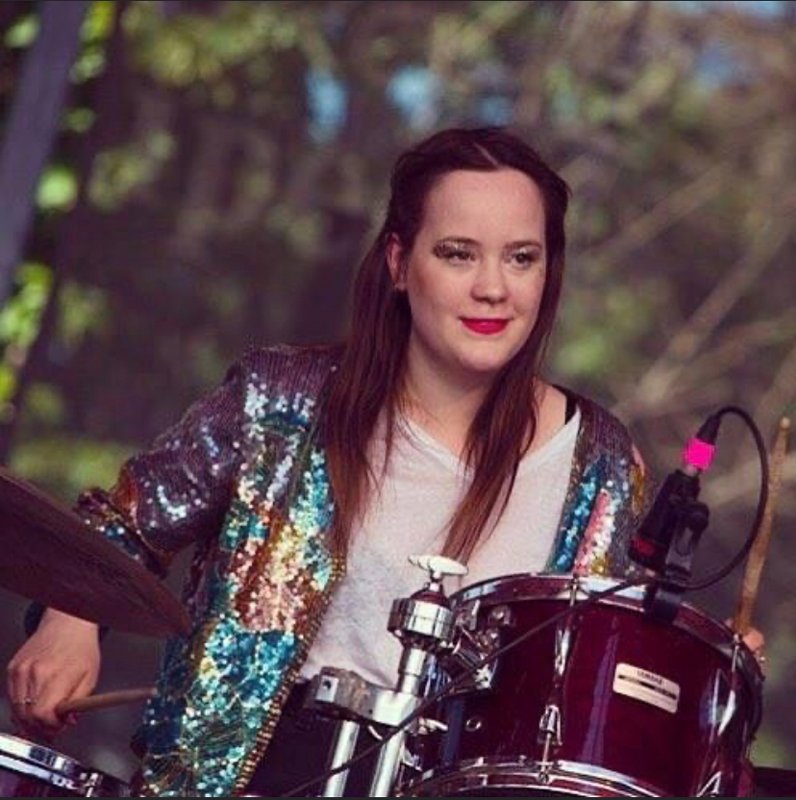 Clint Chaboyer…
Why should Clint Chaboyer be nominated for the Future 40 finalist? I feel that I should be considered as I give back a lot to my community. I have been a child care and special needs worker in a daycare, elementary school, high school, as well as with Child and Family Services. I am also a veteran of the Manitoba music scene for 20 years! With that being well known, I have used that to give back and since 2013 I have single-handedly put on one of Manitoba's biggest local charity concerts. I have raised and donated over $30,000 to various charities. I also have been donating my time to put on private full production live streams to showcase Manitoba bands to try and help save the slowly fading music scene. I thank you for your time and it would be an honour to be considered as I continue to try and better the lives of children and music fans in this great province!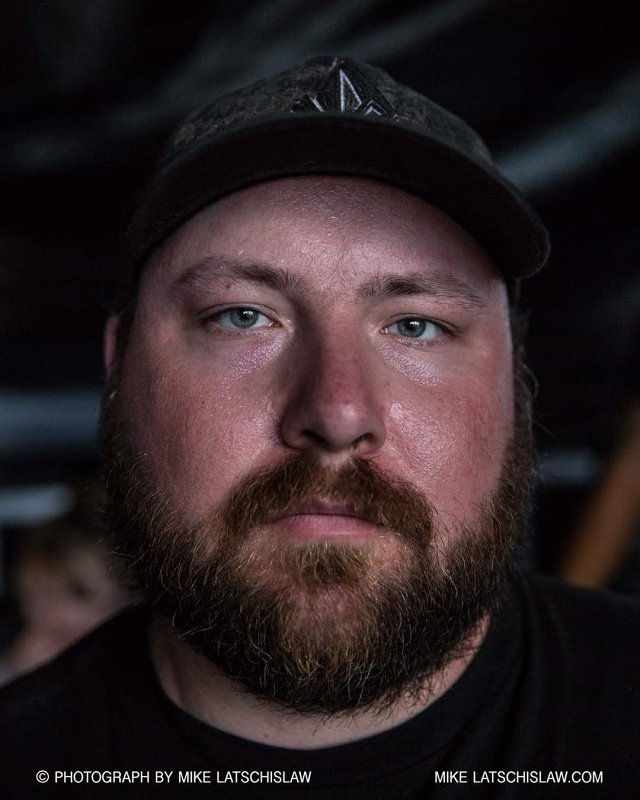 Veena Nandan…
Veena Nandan immigrated to Manitoba, Canada in 2016 as a Permanent Resident with her husband Nandan Satheesh. She has her MBA (Finance) Degree from India. She is an IT Consultant by profession working with DXC since January 2016. She worked with IBM before moving to Canada for 8+ yrs. She has a great passion for cooking. And her passion led to the opening of their own restaurant "Vinnies Hot Foods Inc." in Manitoba in 2017. It is located at 420 Main St. Selkirk Manitoba. Vinnies is the first restaurant in Canada to be Whole Food Plant Based Certified & second in Canada to be Plant Pure Certified. Her passion continued further & created the brand "VE Vegan Inc." Introducing Manitoba's first gourmet plants-only food line. Flavourful meals for healthy families and a healthy planet. This brand was launched in various grocery stores in 2020. In between the pandemic, the launch wasn't easy, but the brand is slowly growing in various stores. VE Vegan brand sells at all 7 Vita Health Stores, Safeway, Sobeys, Preserve by Flora & Farmers, Nutrition Plus & various other online platforms like Love Local, Good Local, Etsy, Amazon. She continues managing 2 businesses along with her day job as an IT consultant. Her husband has played a key role in this. Not only this, since the beginning of the pandemic, they extended their restaurant doors to help the needy by providing free meals. So far they have distributed 900+ meals in the Interlake & Winnipeg Area since March end.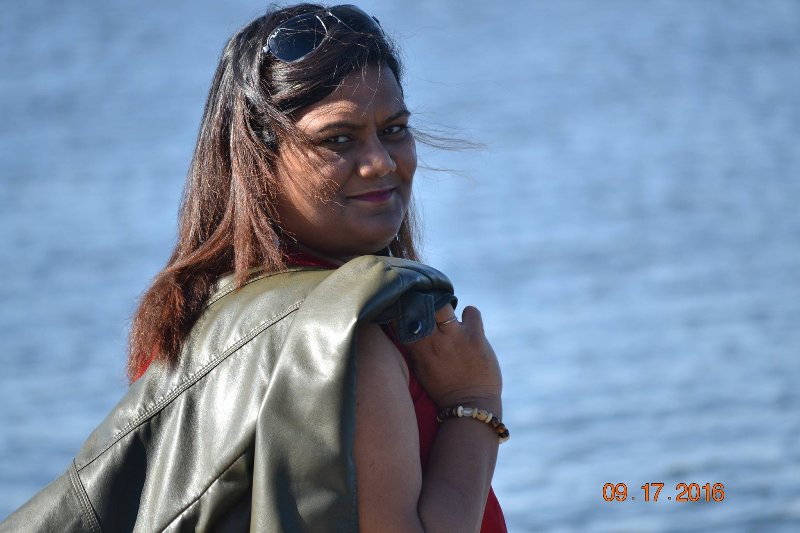 Neilah Suleiman…
Neilah Suleiman is ten years old and lives in Winnipeg. She was born in Florida to Nigerian parents. She loves school and excels in all subjects. Her family are practicing Muslims and she has always tried to participate in some way in the fasts. This year during the pandemic she decided to try and complete a full 30 day fast, which involved fasting from dawn until dusk every day. But she decided to use the fast as an opportunity to help people in the community. Until now she felt she never had a "voice", but that now she would be able to leverage her fast to fundraise for Siloam Mission.She says that because she is Muslim, God says to always care for the poor, and she says that she wants to live up to that. She chose Siloam Mission because in her words, they give a home to the homeless; they treat the sick; and they have programs to help Indigenous youth. Neilah is a thoughtful, kind and giving child, and the way that she explored her own religious traditions while at the same time finding an opportunity to support the community should be commended. She is a young bright light. She successfully completed her fast, and exceeded her fundraising goal. She looks forward to more opportunities to give back to the community here in Winnipeg.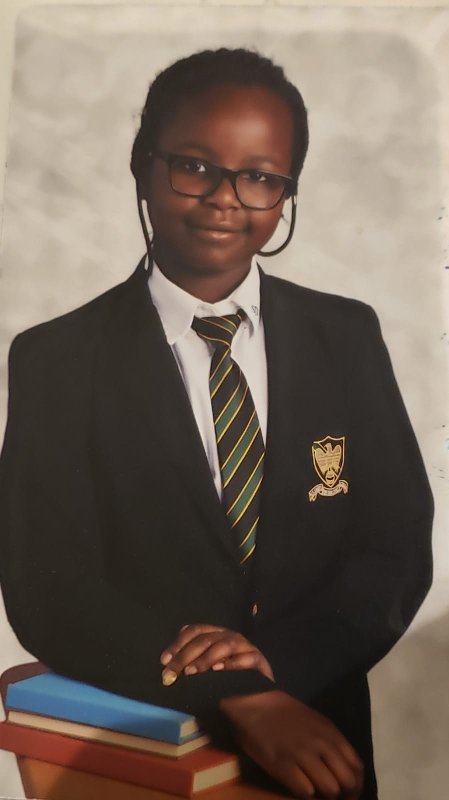 Arnel Alibin…
Mr. Arnel Alibin is the General Manager and one of the co-owners of Max's Restaurant of Winnipeg and a community leader. Even during pre-COVID-19 Mr. Alibin has shown commitment in community engagement, he initiated Max's Restaurant's donation partnership with Concordia Hospital Foundation, Victoria Hospital Foundation, St. Boniface Hospital Foundation, Seven Oaks General Hospital and World Vision Canada. Max's Restaurant has provided and donated more than one thousand (1,000) meals to hospitals and foundations. In September 2019, Mr. Alibin led the Max's team to provide over 600 meals to participants of the World Vision Global 6K for Water challenge held in Birdhills, Manitoba. The event raised $40,000 for the purpose of building drinkable water wells in the Republic of Congo. In September, 2020 Mr. Alibin led the Max's team in Victoria Hospital Foundation's 5th Annual Miracle Garden Party and Max's Restaurant was one of the event venues. The event raised $125,000 for mental health awareness. Mr. Alibin continues to lead the Max's team thrive throughout the pandemic. Max's Restaurant has served more than 150,000 customers since it opened in January 2019 and employed 100+ employees. During this pandemic, Mr. Alibin and Max's Restaurant is able to provide full-time and part-time jobs to at least 15 people. https://www.maxsrestaurantna.com/winnipeg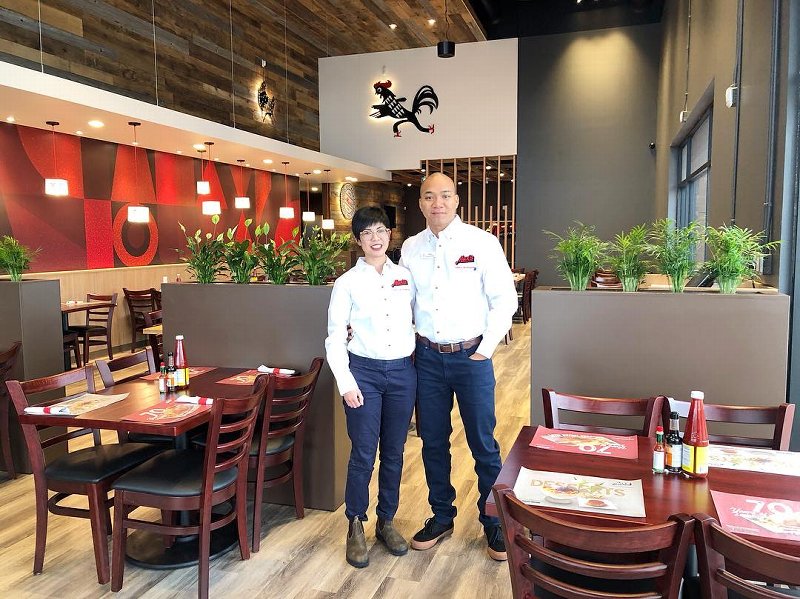 Kerry Midford…
Kerry Ann Midford, an Early Childhood Educator at The Pas Uptown Daycare, is a long-time volunteer in the community of The Pas, Manitoba. She has volunteered with Girl Guides for the past 15 years and took over as Commissioner in 2019. Prior to that, she was Leader. She devotes an hour once a week to Girl Guides, and in addition, she spends an hour once a month as Commissioner. She also sits on the Area Council once a month for an hour. But her duties mean that she often travels out of town to assist other Girl Guide Troops in Northern Manitoba. (her area covers about a million square miles, basically the top half of Manitoba) Her job position is as an early childhood educator but also sits on the board of the Uptown Day Care. Despite being employed by Uptown Day Care he chooses to do a lot of fundraising for them on her own time, for about three hours a month. Fundraising activities include raffle ticket sales, searching for grants and organizing activities to get the community involved in the importance of this valuable service in the community. On Sundays, she teaches Sunday School at the Westminster United Church in The Pas and has done so for the past 4 years. She has been quoted as saying "Not everyone grew up the same way. Maybe I might make a small difference. I have had two open-heart surgeries, so I make the best of it."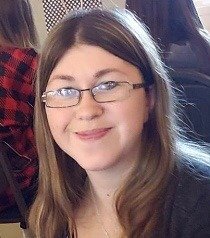 Holly Linski…
Holly Linski is a great candidate for CBC's Manitoba's Future 40 Award as she has dedicated her life's work to building a brighter future for young people. Holly holds a Bachelor of Education Degree and a Master of Education Degree in guidance and counselling. She is currently employed by University College of the North as a University Instructor/Chairperson for the Kenanow Bachelor of Education Programme. This degree program focuses on providing teacher education training to northern and remote Indigenous communities, a role in which Holly has served for nearly 10 years. In her spare time, Holly can be found working on her business, Featherstone Support Services, which provides motivational workshops and training to help empower Indigenous youth and young adults. Holly's most notable workshop is entitled Awaken the Spirit. This workshop is designed specifically for Indigenous youth to help them break free of the stigma and cycle of dependency and choose a positive path for their future. Since the development of this program in 2013, Holly has worked to empower hundreds of youth across Manitoba and Ontario as well as trained over 120 community service workers to deliver Awaken the Spirit in their own communities. Holly is also a mother of 8 and a proud grandmother. She is a blogger (www.jillfeatherstone.com) and an author as well. Her novel: The Tale of Tiger Lily is set for release in November 2020, where she has pledged to donate a percentage of the profits to support Indigenous Leadership initiatives.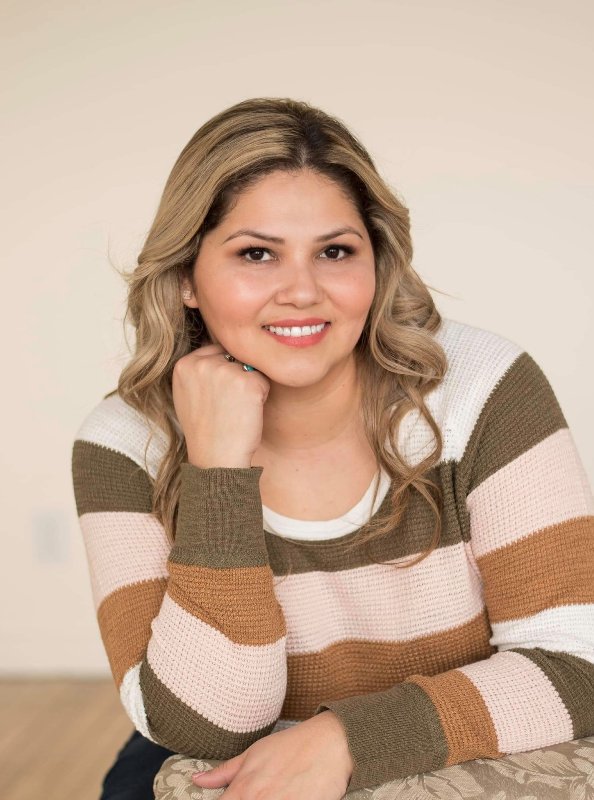 Laryssa Sawchuk…
Who is Laryssa Sawchuk? In her own words, her primary values include leadership, connection, wellbeing, authenticity, effectiveness and accomplishment. "My vision is to be a leader who is community-driven, strategic, and collaborative. I will provide innovative ideas and take calculated risks, while listening to the greater community and other stakeholders. My mission is to be committed to working with communities to help them achieve their overall health goals and improve the lives of Manitobans. I will continue to educate, mentor, and share knowledge with those who may benefit." What has Laryssa Sawchuk accomplished? Laryssa works full time in the field of public health, supporting Manitobans and health equity. She has completed numerous academic degrees and certificates in leadership, public health, and adult education. Laryssa's colleagues describe her as dependable, trustworthy, and having an outstanding work ethic. Laryssa is passionate about volunteerism, she has volunteered for many local causes and loves working with volunteers. In working with volunteers, she strived to ensure volunteers have meaningful, supported opportunities, and the organizations have the human capital to be successful. Laryssa volunteered as a spokesperson and Volunteer Services Lead with the 2017 Canada Summer Games. These games recruited 6,000 volunteers and their events took Winnipeg by storm. On any given week, you can find Laryssa contributing her free time to local organizations – too many to name. In many of these volunteer positions, Laryssa has been viewed as a leader – often as a novice voice among a seasoned group.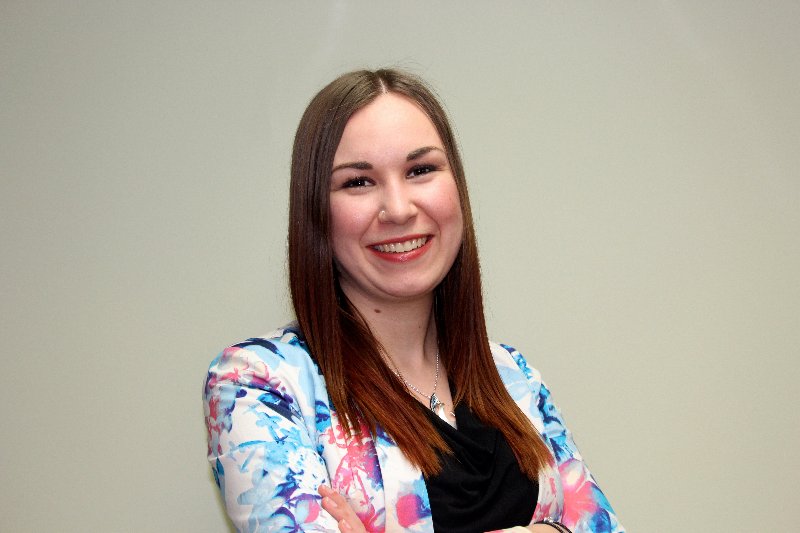 Jonathan Niemczak…
Jonathan has spent his life working strongly with the LGTBQ2S community. Originally starting off as the LGBT* Students' Director. Shortly into his role, he sprang into volunteer work with Pride Winnipeg, after getting the role of festival grounds director after attending a planning meeting hosted by pride. Throughout his time at Pride Winnipeg he worked to grow the festival, eventually moving into the role of president, which he held for 6 years. Throughout this time he worked diligently to help grow the pride movement both locally within the city of Winnipeg, growing the size of the festival, as well as supporting other Prides across the province. Other notable actions during this time include his work with the provincial government on Bill 44 (the safe schools amendment act), as well as advocacy work with Canadian Blood Services in regards to MSM blood donation policy. Since stepping down as president of Pride Winnipeg he has moved onto new areas of LGBT* volunteer work, with the creation of his own non-profit organization Canadian Pride Historical Society, with the goal of documenting the history of the pride movement across Canada, with the intention of preserving the history of these movements for the future.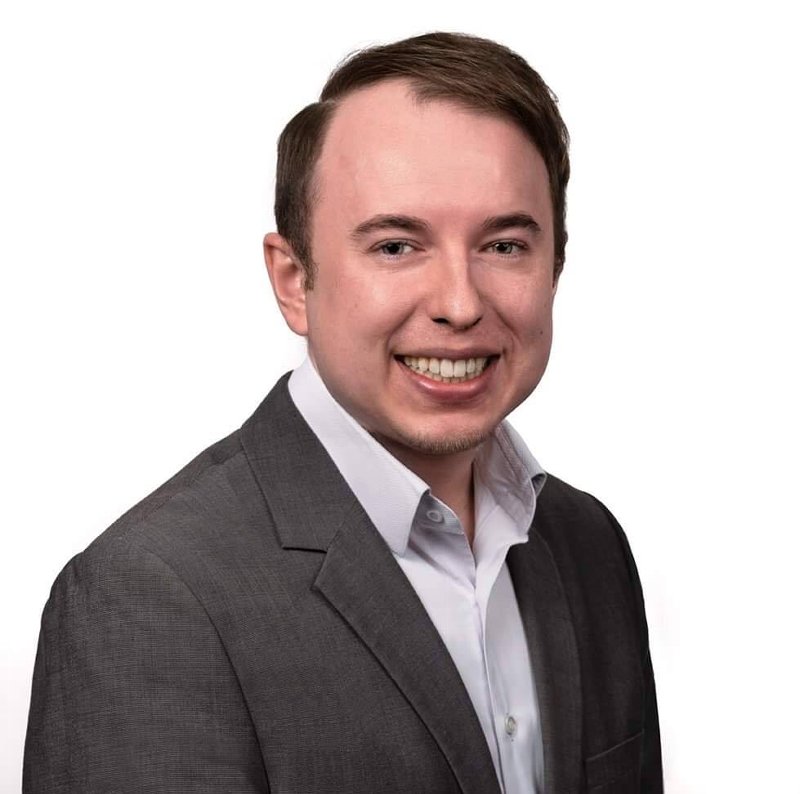 Joel olaniyi Oyatoye…
I believe Joel Oloniyi Oyatoye is a strong candidate for this award because he has been a voice in the community and ensuring individuals and families are educated and he strives to remind them about the importance of culture and heritage. Also, since 2013 he volunteers regularly in tutoring children on the language most especially Yoruba.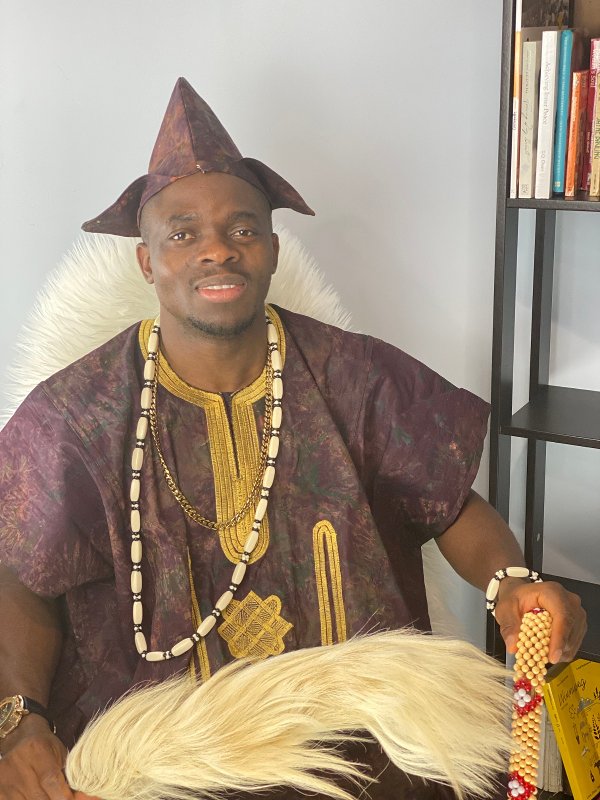 Ayesha Saleem…
Dr. Ayesha Saleem is an Assistant Professor at the University of Manitoba, and a Research Scientist at the Children's Hospital Research Institute of Manitoba. She is conducting groundbreaking research into how cells talk to each other, and how this cellular conversation changes during aging, exercise, and childhood diseases. An internationally recognized expert in her field, she has received numerous awards that applaud her work and potential, and has secured ~$600K in research funding within just 2 years. Dr. Saleem believes in inspiring future STEM researchers by sharing her passion for research by teaching undergraduate and graduate students. She is actively involved in community outreach: she successfully trained two high school students, one of whom is now studying at the University of Manitoba and is a member of the national CIHR Youth Advisory Council. An active participant in the Discovery Days held by the Canadian Medical Hall of Fame, she has also hosted students in her lab as part of the Verna J. Kirkness program. Her passion for inspiring the next generation has taken her to visit elementary school students, with whom her strawberry DNA extraction experiments were an absolute hit! Her objective is to use her innovative research program to improve the health of Manitobans and give back to her community through teaching, service and research. Acutely aware of the power of representation, she strives to facilitate recruitment and success of underrepresented minorities in STEM, and as clichéd as it sounds, to make this world a better place.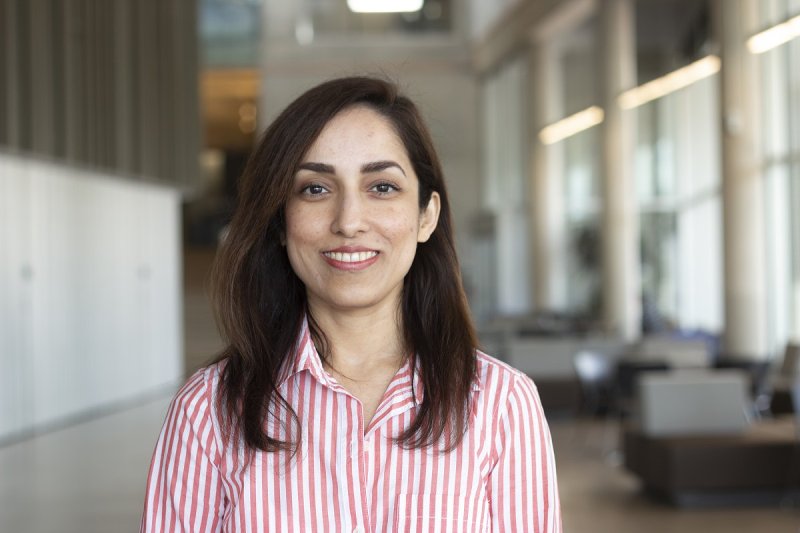 Whitney Morrison…
Whitney is truly passionate, indefatigable and industrious individual who professes the highest empathy for, and devotes her outstanding creative and entrepreneurial skills, to humanitarian causes. With a background in business Whitney now works for United way Winnipeg as a fund raiser, serves as board member on the finance committee for Central Park Food Patrol, Whitney is also the strategic director an co-founder of Makegooders, a Manitoba non-profit dedicated to recycling books and toys for children in need. She is caring and loving mother, immensely sensitive and responsive to all humanitarian endeavors, always ready to serve and assist with wholehearted generosity of spirit and means.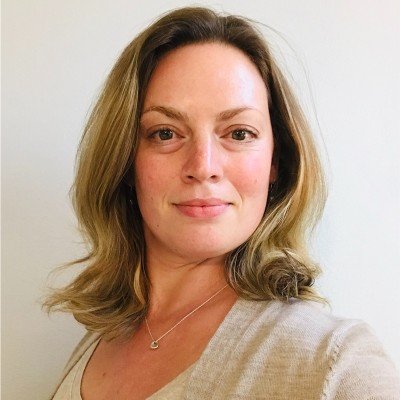 FUNKE BIOBAKU…
Funke is a Single mom of 2 boys, an Accountant living in Winnipeg. Originally from Nigeria, Funke is passionate about seeing people rise above challenging times. She is particularly very selfless in times of need to people who need help and is quick to assume leadership positions and influences people to believe in humanity and change. During the initial wave of CoVID (March-April 2020), Funke helped to raise funds and food donations through all her contacts both home and abroad. This was to help people who lost their job suddenly, who found it hard to meet their immediate needs, feed or pay bills. This initiative saw over 100 people donating towards this cause. The proceeds were disbursed to students, widows, single parents and other immigrants Every winter season, Funke organises a winter collection drive to collect clothing items, shoes, and other stuffs to help new immigrants just settling in and others who are in need. This is done every year within her circle of influence. Funke is an active member of the ACCA (Association of certified Chartered accountant) and she volunteers and coordinates meetings amongst the members in Manitoba. The recent uproar and protest in her home country to end police brutality and bad governance also led to her playing a critical role along with about 7 other youths in Manitoba to organize protests across Winnipeg to raise awareness of the injustice. Several meetings were organized, funds were raised by the team and donated to the cause.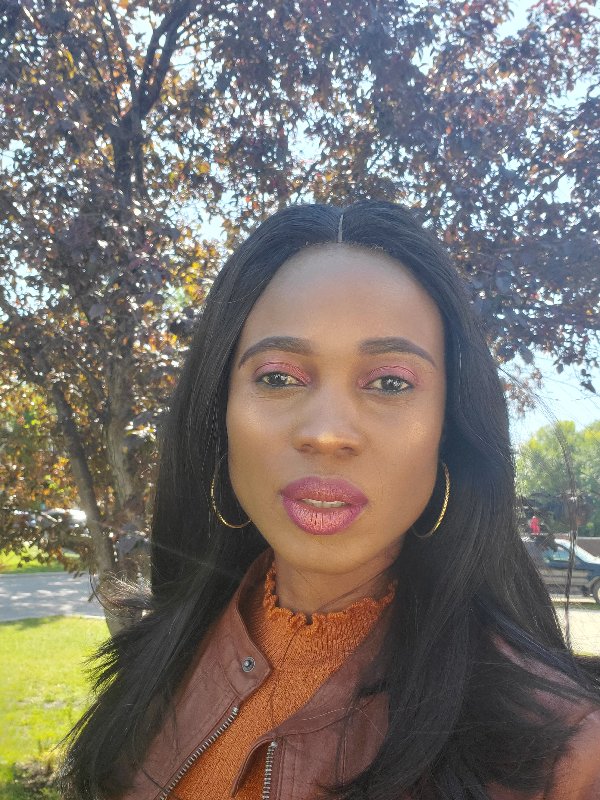 Sarah Currie…
Sarah is a hardworking person who is trying to have an impact on society. Not only did she win the NSERC Research Student during her undergraduate study but also with her projects, she is trying to improve people's quality of life. Even after her graduation, she is continuing to work as a researcher at the University of Manitoba. Thanks to her graduation as a top student from the University of Manitoba, she has excellent insight and knowledge in biomaterials, and she is employing this knowledge for developing novel health-related products. Working on wound dressings for detecting bacteria and nanoparticles to prevent sexually transmitted infections are examples of how she cares about society. Even after the pandemic, she plays her role to help Manitobian stay safe by working on fabricating an antiviral face mask. Her ability to make a balance between social life and her career while helping others whenever they need is outstanding. As a young researcher, she has excellent opportunities waiting for her to flourish even further.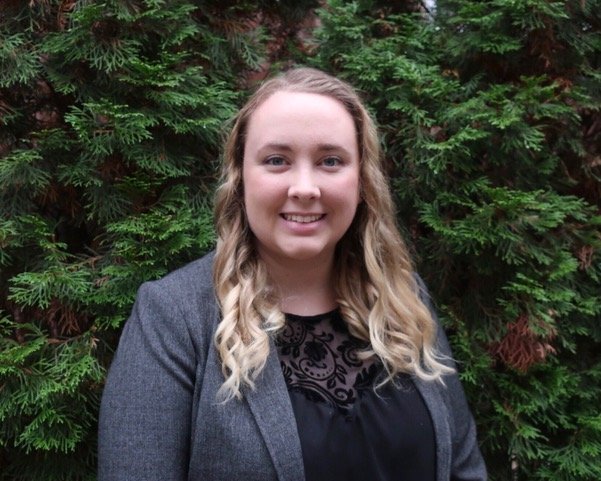 Alexander Vizarro…
Alex represents the future of Manitoba, as a young, talented District Vice President leading TD's Retail Banking sector in Manitoba. A strong champion of BIPOC, women, and LGBTQ2S+, Alex has a long history of supporting charitable causes across the country. He currently serves on United Way Winnipeg's Cabinet, as the Co-Chair of the Nationals Division, where he volunteers his time and money to make Winnipeg a better city for all of us. Alex is passionate about raising the profiles and amplifying the voices of the people most at-risk in our city. With his wife Yasmin, Alex raises his amazing son, who, like his parents, demonstrates a gift for kindness and deep intelligence.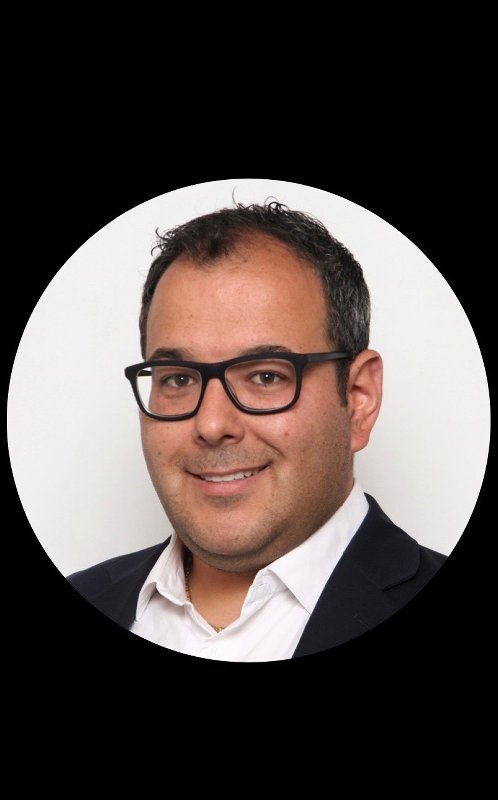 Rhanissa Hirawan…
I would like to nominate Rhanissa Hirawan for the CBC Manitoba Future 40 award. I have known Rhanissa for over 10 years since she was a student. I was quite impressed by her maturity and dedication to extracurricular activities, where she devoted herself to sustained and selfless voluntary service.Rhanissa has been an outstanding and inspiring volunteer both at the professional and community levels. I have been able to witness many of her accomplishments which have taken her to develop into a passionate and committed leader. Rhanissa is currently a recognized professional dedicated to food safety and quality. She has earned the respect of her peers and become a role model in her field. When help is needed, Rhanissa is always there. Rhanissa's professional volunteer work with the Canadian Institute of Food Science and Technology (CIFST) at the Manitoba and National levels started in 2006. Her volunteer activities are as varied as her skills, they include: coordination of membership, newsletter, marketing and communications. In all these activities, she has excelled by demonstrating innovation and creativity in delivering initiatives with lasting results that have a positive effect on the association as a whole, in particular during the current pandemic. Rhanissa has also been heavily involved with her Indonesian community for over 13 years. She has been one of the leaders or the Colour of Indonesia dance group and an active member of the Indonesian Society of Manitoba. She has inspired her entire community through her pride in sharing her heritage around Manitoba.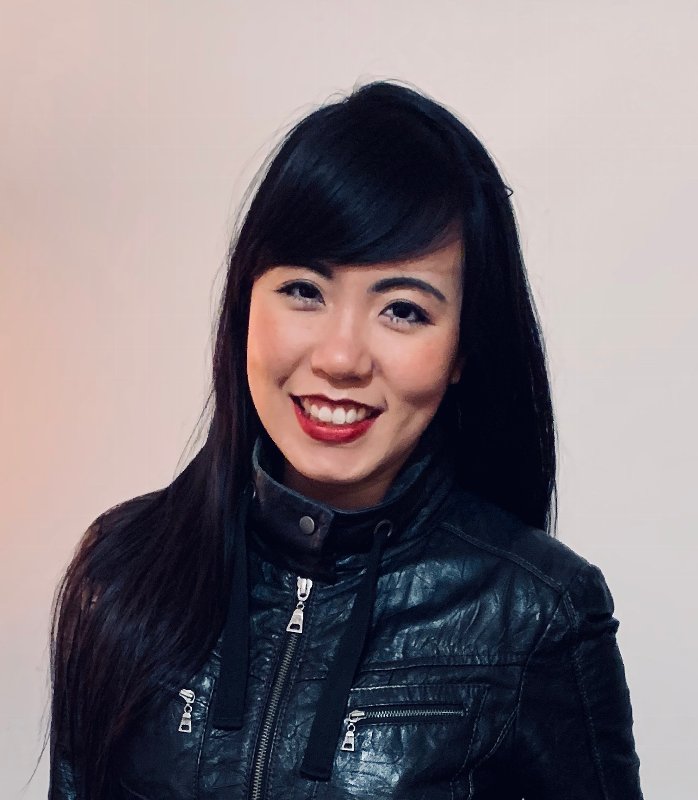 Paul De Gurse…
Paul De Gurse has been a musical theatre educator in Winnipeg for the past ten years, teaching the next generation of singers, performers, and musicians. He got his degree in 2012 from the University of Manitoba in Jazz Studies and has since gone on to work for theatres across Canada, including seven seasons with Rainbow Stage. In 2018, he co-founded the Village Conservatory for Music Theatre to fill a need in theatre education in Manitoba. Historically, Winnipeg's theatrical training institutions have had a gap between marrying dance, voice, and acting to build musical theatre performers here, instead of having our up-and-coming performers move to Toronto or New York for their training. The Village Conservatory teaches its students the fundamentals of all three disciplines as well as the art of theatre creation. Paul approaches his work and educational process with care, empathy, good humor, and an inspiring positive attitude. He is a mentor and a friend to his students and believes wholeheartedly in growing the next generation of artists from a place of collaboration and mutual respect. He takes his experience working with many of Canada's theatre professionals and imparts years of wisdom and a blended approach to build enthusiasm in his students. He works to demystify the professional world by building himself as an ally and friend to emerging artists. He deserves to be nominated for this award as an inspiring and welcoming leader and educator to Winnipeg performers.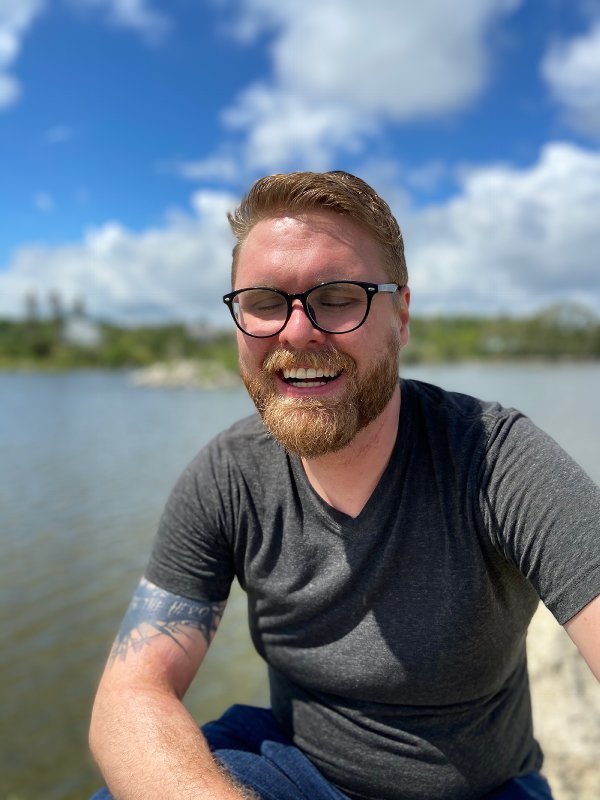 Brittany Isfeld…
Brittany is a person passionate about her community, and the people in it. She works for the town of Gimli and has done many great things for Gimli ( she recently convinced me to move my family here) she always talks about the potential the community has, and she works hard to help It meet it. One thing she is passionate about is accessibility. She was the person behind bringing the wheelchair accessible mats to the Gimli beach, and she Put on a "disability simulation " Last year going into businesses bringing out management and assigned them either vision altering glasses, walking assists, wheelchair or stroller. CS adamant on putting the management in a position that they could relate to customers that may have any of the above obstacles. NFS is just a tiny bit of whatt Brittany Isfeld does for our community. Last I spoke to her she was planning on uplifting community members' spirits by decorating the town for the Christmas season. She's also added many events in the town. She always worries about making others happy, all the while being a single mother as well as suffering from MS. She definitely makes this community when I am proud to be a part of. I hope she gets a well deserved award.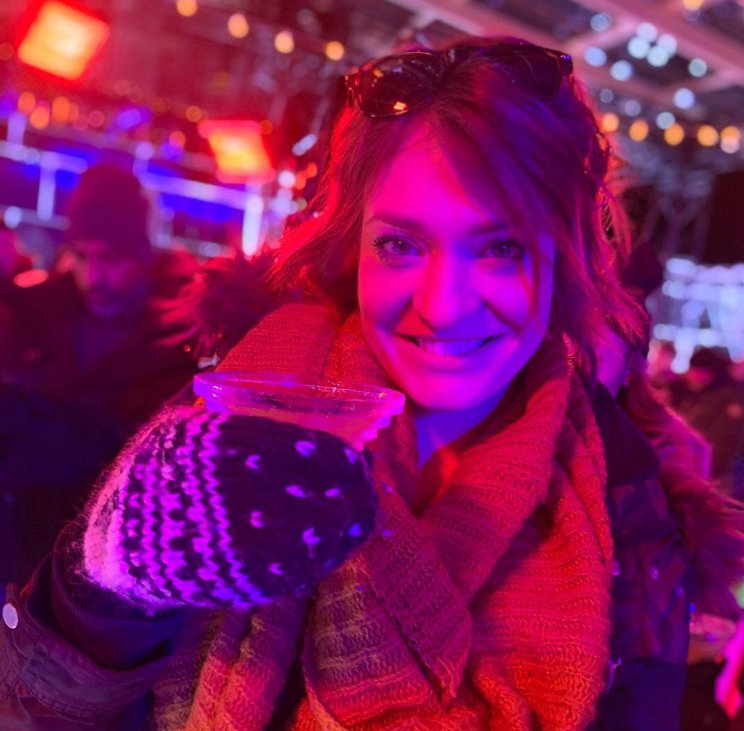 Heba Abd el hamid…
Heba Abd El-Hamid is an inspiring entrepreneur, social justice champion and a force for empowerment in the Winnipeg newcomer community. Graduating with a Masters degree in Peace and Conflict Studies focusing her research on women's rights in Egypt, Heba has parlayed her academic and life experience into working with newcomers in Winnipeg and opening several vibrant middle Eastern inspired businesses including; Arabesque Cafe and Lounge, Tarboosh Grocery and the upcoming restaurant, Al Basha. Originally from Kuwait, Heba has personally experienced some of the challenges associated with being a newcomer to Canada. These experiences have influenced Heba to base her businesses on a socially conscious platform by hiring newcomers, providing them with valuable life skills and confidence, making monthly donations to a variety of causes and charities and curating spaces and products that empower people and generate sustainable change by creating the opportunity for members of numerous communities to experience a slice of Middle Eastern culture. Heba is a business woman extraordinaire who is committed to creating spaces of belonging, to preserving Middle Eastern culture in our province and spreading joy through food.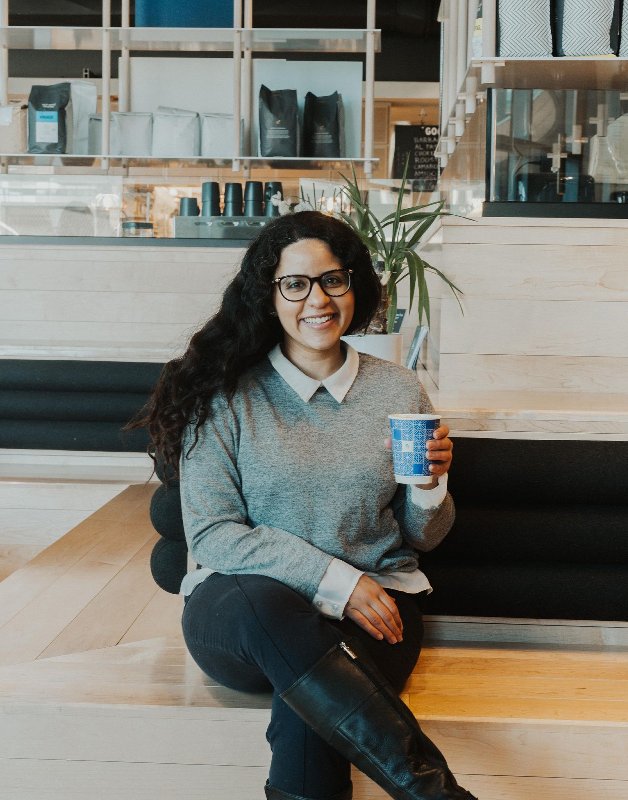 Rebecca Rummery…
Rebecca is the co-founder of Overdose Awareness Manitoba, a support and advocacy group in Manitoba for people who have lost a loved one to an overdose or other substance related harm.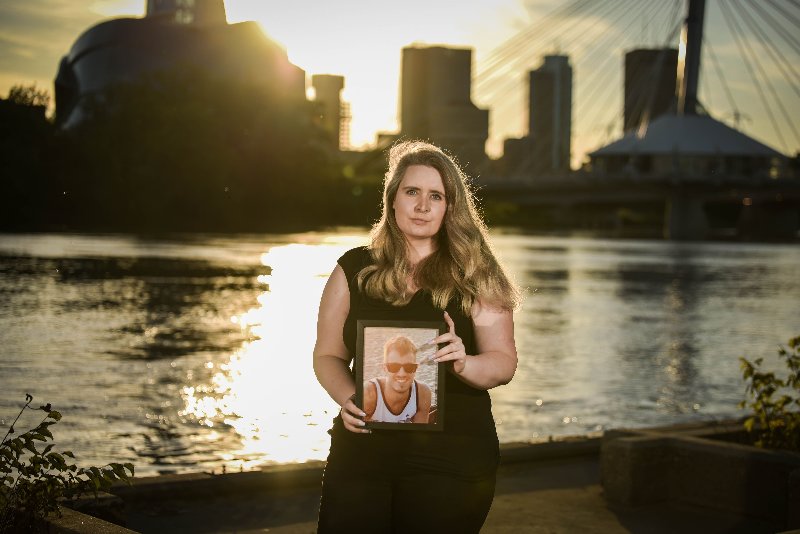 Valen Vergara…
I have known Valen Vergara for several Years. He is a World Traveler & International Philanthropist, supporting and aiding the less fortunate. He is a critical thinker & planner accustomed to many successful simultaneous endeavours that continue to flourish. Very Community Oriented and active in his Faith with his family and peers.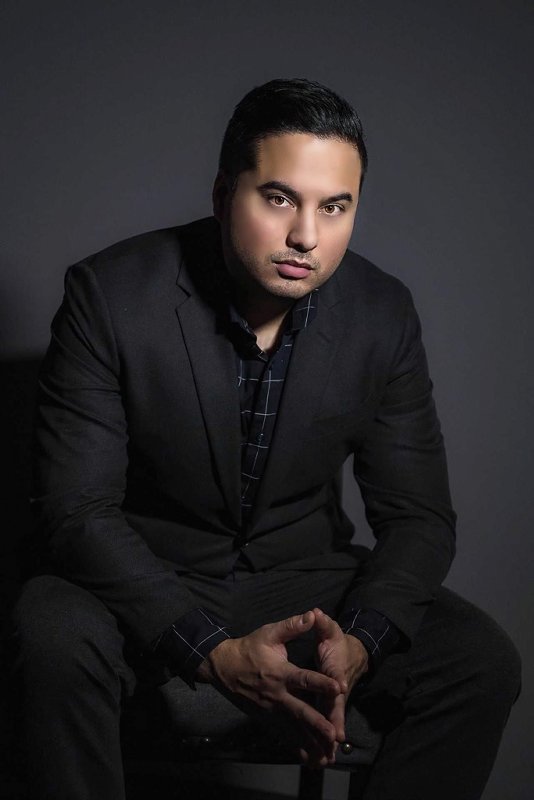 Jessica Keus…
Wellington-Altus Private Wealth was built on the principles of entrepreneurship and independence with a focus on providing exceptional service, as we know that relationships are the heart and cornerstone of our business. When our clients choose to partner with us, we believe that their selection is based on more than our financial returns; it is also based on our reputation in our industry and communities. We take our position as an industry and community leader seriously and work diligently to ensure that we engage and support community and charity initiatives. As the Founder and Chairman of the company, I'm pleased to nominate Jess for the work that she does not only for our company, but for the community that our head office and over 100 employees call home. Jess' continued focus on using her skills and platform to provide education, tools and resources to support women and families directly supports the company's commitment to enhancing our community. Both on her own and through Wellington-Altus HUGS (Helping Under-Privileged Groups), Jess' selfless work and dedication to community development and empowerment make her unique in her industry; she is not just focused on growing her business, she is dedicated to growing her community. We are exceptionally proud of Jess and hope that through this platform and recognition, her reach and impact on the community can continue to grow.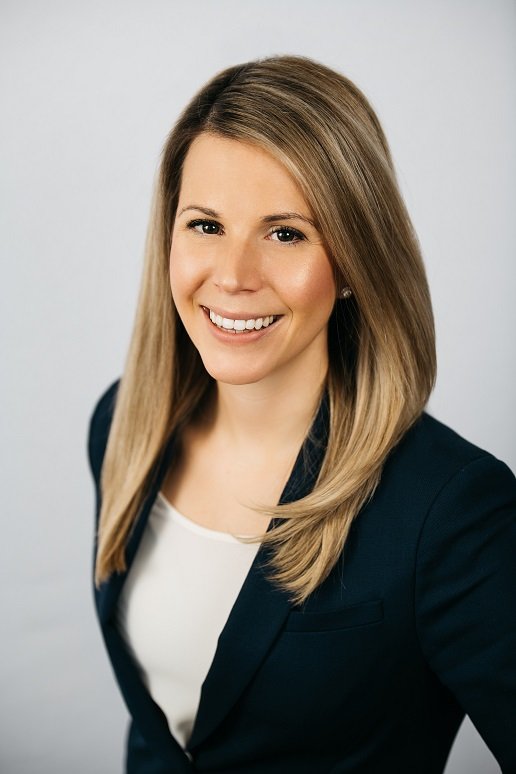 Aliraza Alidina…
Aliraza is driven to connect communities with one another, and help foster dialogue and better relationships. Fluent in over 5 languages, he is passionate about diplomacy, peacebuilding, as well as intercultural and interfaith dialogue. To this effect, he lead a research project on fostering dialogue and relationship-building between newcomers and Indigenous Peoples with Immigration Partnership Winnipeg. The report was published in English and French and launched in January 2020.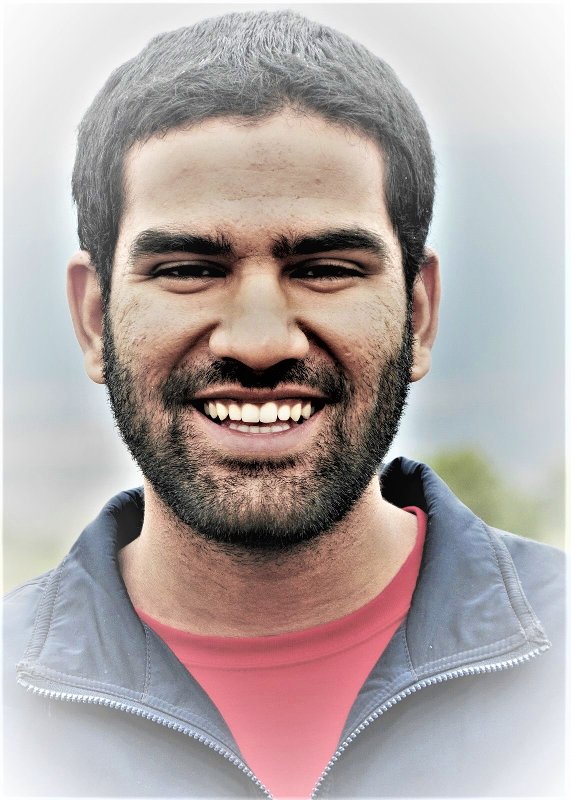 Josh Watt…
Making a meaningful difference through education has been Josh's constant motivation for 15 years. For nearly a decade, he helped to advance the needs of our universities and colleges as Director at the Council on Post-Secondary Education. Josh played a critical role supporting this province's future generations through the means to make their own contribution in every academic domain: arts, sciences, trades, medicine, nursing, midwifery, engineering, law, and through scores of other post-secondary programs and campus building initiatives. For the past five years, Josh has served as Executive Director of the Manitoba School Boards Association. This extraordinary organization provides key supports for our public schools. Josh and his team at MSBA have been tireless in promoting and advocating the needs and wellbeing of all staff and students across Manitoba. Throughout the pandemic, MSBA has helped to guide the safe reopening schools 24/7, and provided valued resources in support of the frontline. Volunteering is equally important to Josh. He is one of two public interest representatives on the Continuing Competency Committee of the College of Registered Nurses; is a member of our province's Accessibility Advisory Council; and previously served as Trustee and Treasurer of the Winnipeg Library Board, to name just a few. This 39 year old leader and change maker is well suited to CBC's Future 40 nominees. Recognizing his continuing passion and dedicated example will hopefully inspire others to make our future even brighter. It is amazing what one individual can achieve with a supportive team and community.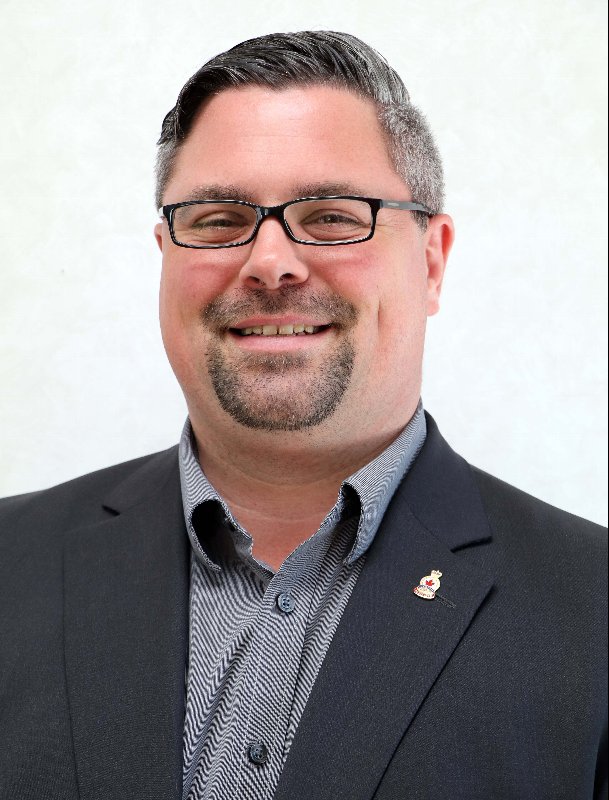 Rachel Cooper…
Rachel is a choreographer/teacher in Winnipeg. She is a graduate of the Senior Professional Program, School of Contemporary Dancers, and the University of Winnipeg (B.A. Honours, Theatre and Drama/Dance (gold medalist), and B.Ed.). Rachel has instructed and mentored a generation of dancers at The Royal Winnipeg Ballet, the School of Contemporary Dancers Junior Professional Program, private studios, and private and public schools, many of whom have gone on to professional careers. She is the dance director of the Chai Folk Ensemble. In 2019, she stewarded, directed, and choreographed a groundbreaking bridge-building tour between the Ukrainian and Jewish communities, taking Chai and the Rusalka dancers to Israel and Ukraine. She is admired for her leadership and is VP of the Manitoba Association of Dance Educators. Rachel is the beloved dance director and teacher at Maples Collegiate. She is also the innovator of a dance program for Seven Oaks students that directs at-risk students to a safe, wholesome activity during the summer. At Maples, Rachel designed a dance program that addresses the multiple needs of a diverse population, including immigrants from Syria, India, and the Philippines, First Nations, and special-needs students. Rachel identifies as queer and is a model and support for her LGBTQ students. Her student-performed piece Electric Pow Wow has appeared on many provincial stages and was to be part of the Manitoba sesquicentennial celebrations. Despite the challenges of Covid, Rachel has ensured that Maple's dance program continues safely. She believes the arts are vital to students' well-being.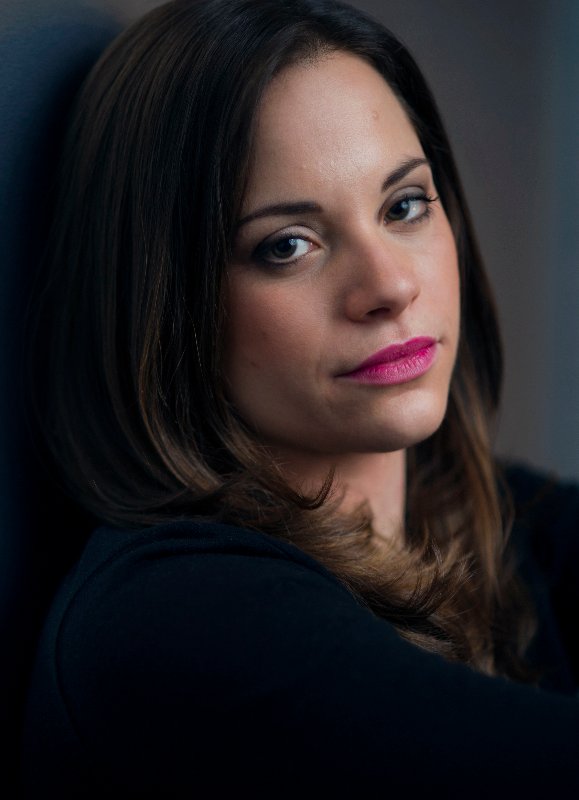 Jessica Keus…
Jess is a leader and entrepreneur who has devoted a significant amount of her personal and professional capital to empowering women and families by providing education, tools and support on developing financial literacy. As a woman, mother, and wealth management expert who was recently named as one of the 24 Next Big Names in Wealth in Canada, Jess knows that lack of financial education and resources can lead to core social issues such as poorer physical and mental health, and lower educational attainment in children; as such, Jess is passionate about providing accessible information and resources to build financial confidence and support families. Knowing that 90% of women will be required to play to role of sole financial decision maker at some point in their life, Jess has taken a wholistic, family-based approach to her work, including the creation an 'Investing 101' tool to build financial literacy in teens and young children and a 'You. Me. Our Money' guide to support women in facilitating conversations about finance with their partners. Through her social media platforms, articles in publications such as 'Modern Money', appearances on nationally-broadcasted media, and contributions to online media and blogs, Jess creates accessible content that teaches and empowers families. As a woman and mother myself, whose career has focused on developing workforce and economic engagement, I know first-hand the impact that financial literacy and stability has on our communities, and I could not be prouder of Jess for her amazing work for our community and clients.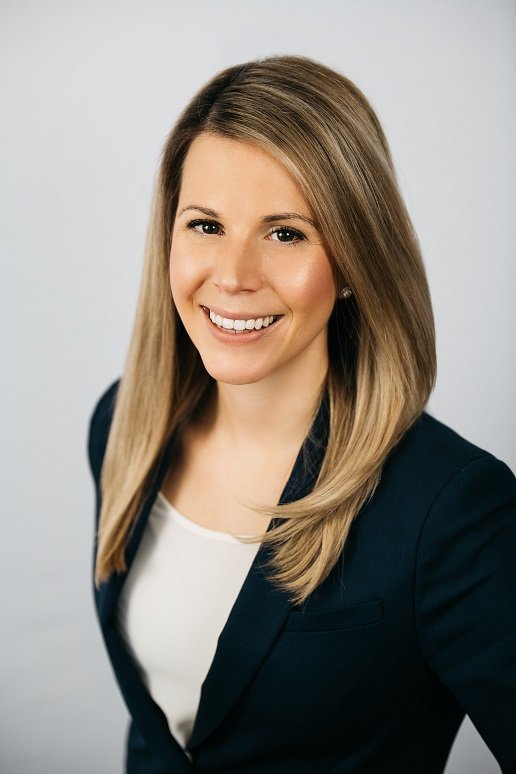 Daniel Hidalgo…
I wanted to nominate myself for the Future 40 because it is a chance to show my team the extent that our efforts can reach. I am a single father and I was the product of the child welfare system for the entirety of my life as a permanent ward of CFS. As a single father I have helped to facilitate men's healing groups as well as the super dad's program, which is a father's group that teaches parenting skills and focuses on attachment pieces for men. I have involved myself in many community-based, altruistic groups in a leadership role as a Captain/Medic for Mama Bear Clan, Drag the Red, and OPK. Most recently I have taken the initiative on Founding my own non-profit group called "CommUNITY204". We are composed almost entirely of youth and adults that have been or currently are in CFS. Our focus is helping the marginalized community with access to basic human needs (water, appropriate clothing, hygiene products and food), harm reduction/minimization, assurance of safety (through crisis intervention, peacekeeping, safe walks, and search parties), collaboration with other groups with the same mission (Thunderbirdz, OPK, Anishiative, MBC, BLM), relocation of residency, and furniture donations/pick-ups. The goal of CommUNITY204 is to unite as a whole in a good way and provide positive connections with all members of our community. This has a direct impact on the youth involved and has been a huge factor in their overall positive development as well as a means of breaking negative cycles.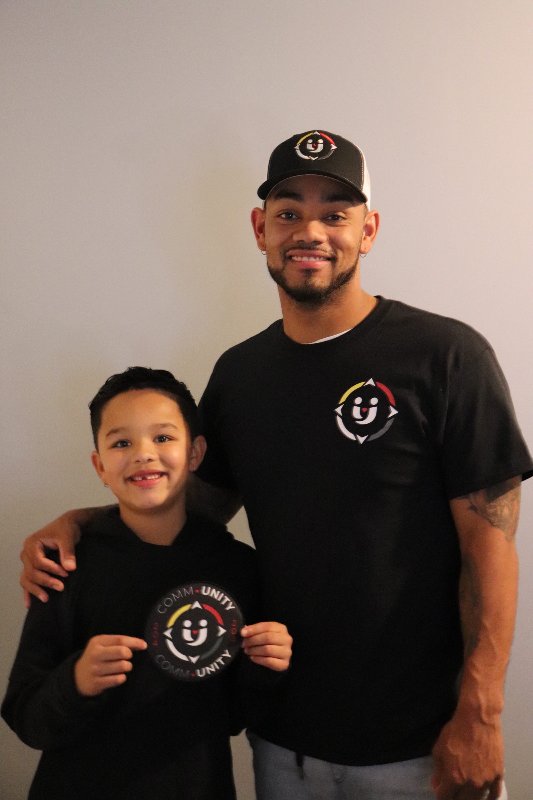 Adam Glynn…
I have spent the past six years volunteering, broadcasting, and subsequently managing Winnipeg's community radio station, CJNU. The non-profit radio station specifically targets listeners aged 50+ with music, information, and a hyper local focus on our community. This year, more than ever, the station has been a lifeline for many – especially helping older seniors stay connected and stave off social isolation. I feel incredibly lucky to be able to spend my days working to 'accentuate the positive' and shine a light on the good happening around us in our city and province. Winnipeg, like every city in every country on earth, has problems. Some are unique to this place, others are universal. But it is refreshing and rewarding to produce programming that acknowledges those problems, while focussing on the amazing people and organisations that are working both on the root causes of the problems we face, and doing all they can every day to make our community better. I am a firm believer in not producing 'interviews'. Radio is a powerful and direct medium, where we can have genuine conversations, with the listener as a silent participant at the table. I have a deep love of this place, revel in its quirks, and would truly not want to live anywhere else. It is a privilege to create and curate content that fosters greater connections between people and organisations across our community. The non-profit radio station specifically targets listeners aged 50+ with music, information, and a hyper local focus on our community. This year, more than ever, the station has been a lifeline for many – especially helping older seniors stay connected and stave off social isolation. I feel incredibly lucky to be able to spend my days working to 'accentuate the positive' and shine a light on the good happening around us in our city and province. Winnipeg, like every city in every country on earth, has problems. Some are unique to this place, others are universal. But it is refreshing and rewarding to produce programming that acknowledges those problems, while focussing on the amazing people and organisations that are working both on the root causes of the problems we face, and doing all they can every day to make our community better. I am a firm believer in not producing 'interviews'. Radio is a powerful and direct medium, where we can have genuine conversations, with the listener as a silent participant at the table. I have a deep love of this place, revel in its quirks, and would truly not want to live anywhere else. It is a privilege to create and curate content that fosters greater connections between people and organisations across our community.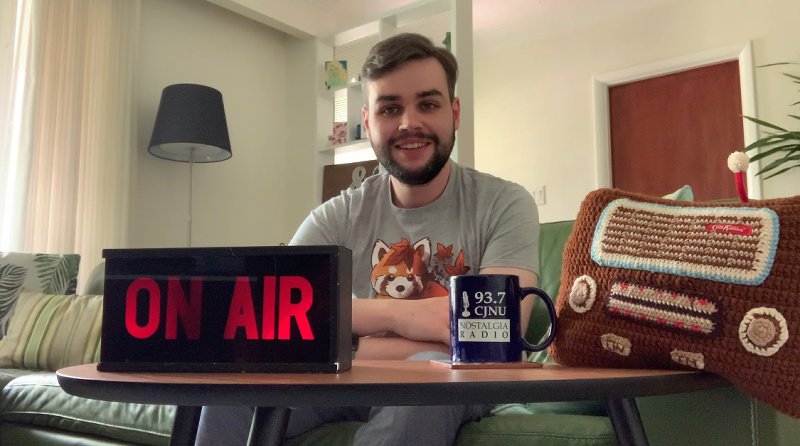 Justin Langan…
Justin Langan is a passionate 21-year-old LGBTQ2+ Metis Youth leader and mental health advocate from rural Manitoba. When Justin became first involved with advocacy, he was elected President of his high school's student council. Justin sits on the Northwest Youth Advisory Committee and the Provincial Youth Advisory Committee within the Manitoba Metis Federation and is involved with Youth leadership in Manitoba's friendship centre movement. Justin is a Youth Representative on the RCMP's National Youth Advisory Committee and was one of 250 national youth delegate's at this year's Jack Mental Health Summit. Justin volunteers a lot of his time to make sure Indigenous Youth, specifically Metis Youth, have a voice in this province. He is the Editor-in-Chief of the Metis Youth newsletter "The Cart ", he has helped to establish a voting campaign, a metis youth scholarship in the parkland area, and has volunteered at 100s of events in communities around Manitoba. He was nominated for a Canadian Association of Journalists Award for his mini documentary about the Meth Epidemic in Manitoba. This year Justin donated $5000 to his local food bank from an award he received. Justin is also involved with a Metis Elder and Youth interview series he's doing within the parkland area. He was recently recognized as a National Champion of Mental Health and has been awarded a Manitoba Indigenous Youth Achievement Award. Justin has a diploma from Assiniboine Community College in Interactive Media Arts and is currently attending the University of Manitoba in the Faculty of Arts.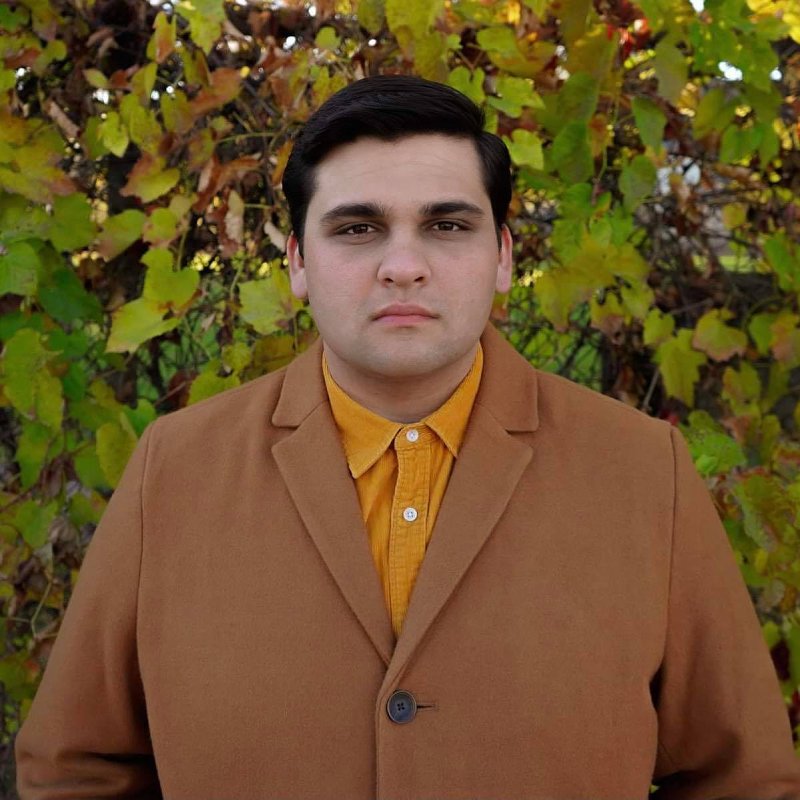 Cole Akerstream…
Cole has always been a strong advocate for Manitoba, coaching sports & helping youth. However I would like to nominate him based on what he does for Indigenous communities in MB & Canada. He works for the North West Company where he has created & implemented numerous initiatives to better the standard of living for First Nations living on reserves. He has assisted with funding community centres, youth initiative, charity events, sustainability & environment. Cole Cares about people, not recognizing his list & details are far too vast for 250 words. I can provide many examples , thank you.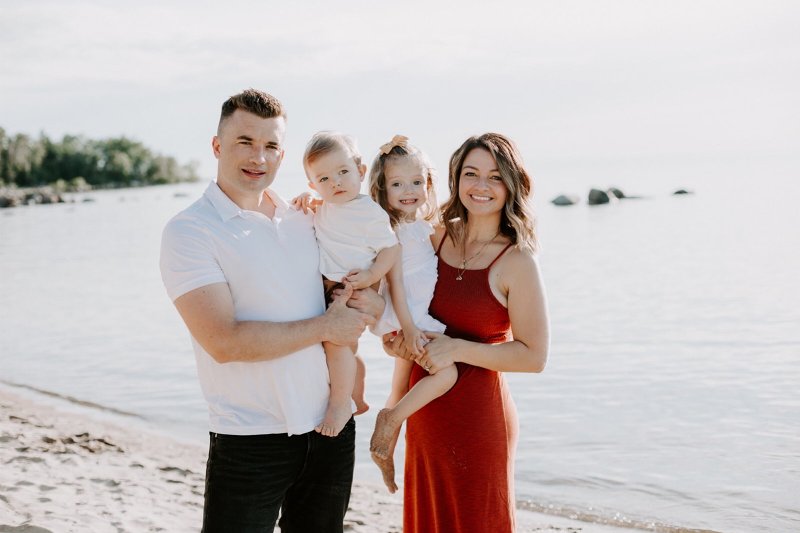 Bryce Koch…
Bryce Koch loves Manitoba because of its strong sense of community. He is a graduate from University of Manitoba. He has been described as an amazing nurse with a huge heart for harm reduction. In 2017, Bryce co-founded Project Safe Audience (PSA) while studying nursing. PSA is a volunteer harm reduction initiative. PSA targets high-risk behaviors to educate and reduce harmful drug use. He organized and participated in the following volunteer activities; -administering drug screening at Manitoba's music festivals informing users of the presence of fentanyl or other contaminants in party drugs they intend to use, -donating and distributing harm reduction supplies including naloxone kits, drug information cards, hearing protection and safe sex supplies, -training organizers and venue staff in naloxone use for potential opioid overdose and training PSA volunteers to provide a safe space Bryce is aware of Manitoba's meth and opioid issues including diverse communities and disenfranchised populations. He is making a difference in people's lives who use substances. He tries to minimize the harm and reduces the negative impact addition has over someone's life. Bryce does this without provincial or municipal funding. Bryce's leadership skills include communicating clear targets with achievable goals which inspire his fellow 52 PSA volunteer members. Bryce is a member of the Association of Registered Nurses of Manitoba and a Board Member of Canada's Harm Reduction Nurses Association. Presently, Bryce is on a leave of absence pursuing his Nurse Practitioner classification at University of Manitoba.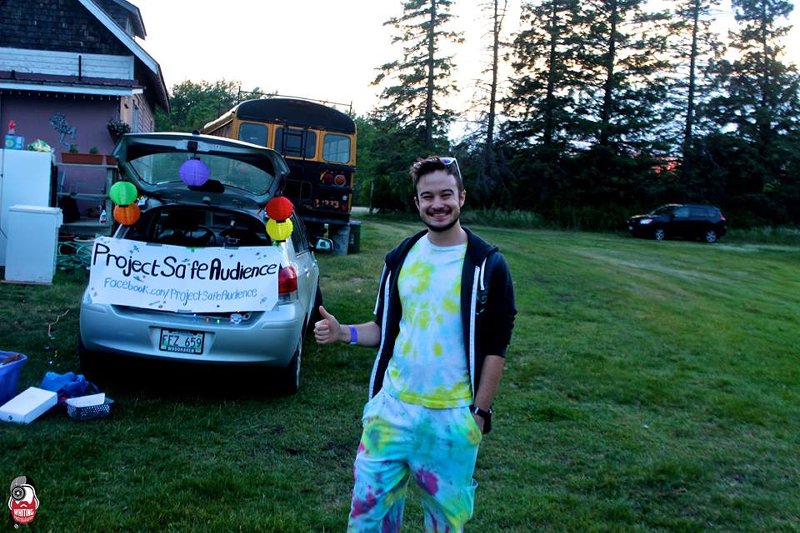 Christina Tolea…
Christina is a passionate advocate for women in Winnipeg. She is the Co-Founder of Winnipeg Moms Group. Winnipeg Moms Group is structured to help women access resources in the areas of Domestic Violence, Mental Health, Poverty, and Addiction. They are NOT a charity or a nonprofit. The group of women Christina has pulled together, myself included, donate their time to make a difference. Between helping Mothers feed their babies with couponed formula and diapers, providing families with hampers, supporting other local projects that make a difference and facilitating projects that make a difference, feeding the homeless, and encouraging women to seek help for themselves…. there really isn't anything positive Christina won't advocate for Winnipeg Moms to contribute too. She is a leader in inspiring people to make a difference and she only gets paid in hugs and smiles. Christina defines what it means to be selected as the Top 40 under 40 winner.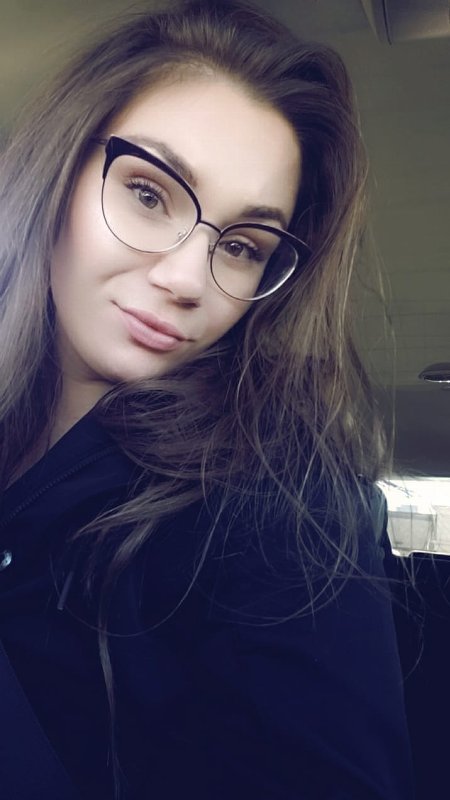 Taya Rtichsheva…
Born and raised in Pavlodar, Kazakhstan, Taya Rtichsheva earned an honor's degree in journalism while studying at a university in Russia. Prior to emigrating to Winnipeg in 2011, she spent six years as director of documentaries in the press office of the president of Kazakhstan. During that time, she produced more than 50 documentaries about politics, international summits and forums, and Kazakhstani history and traditions. Along the way, she met world leaders, including former U.S. president Barack Obama. Today, the 36-year-old channels her expertise in media production into her work with U Multicultural, the first and unique non-profit ethnocultural media platform and CRTC licensed broadcaster she created to showcase and give voice to Manitoba's many local cultural communities. U Multicultural helps any interested ethnic group to produce original content that is broadcast on local cable TV stations in Manitoba, Alberta, and British Columbia. The purpose is to provide a platform to people where they can come and talk about their own issues, share their successes, sing their songs, or do educational videos for the children in their community. Since Taya started U Multicultural channel, it has grown to include more than 15 different communities and organizations under its umbrella, incorporating people from the Brazilian, Chinese, Colombian, Filipino, German, Inuit, Korean, Portuguese, Russian, Scottish, and Yazidi communities. In March 2020, she would receive the William Norrie Arts and Culture Volunteer Award as part of the 37th Annual Volunteer Awards.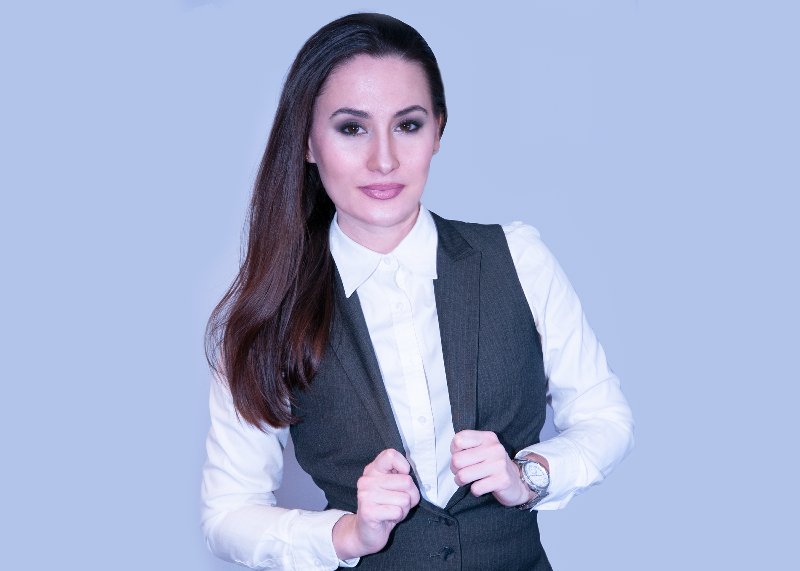 Tara Glowacki…
Tara has spent most of her young life serving others- from Africa to Winnipeg. She also is a bisexual pastor-in-training who lost her community when she came out. She facilitates a support group for LGBTQ+ Christians, serves in a local affirming church, and works for the crisis hotline. She is brave, bold, and resilient.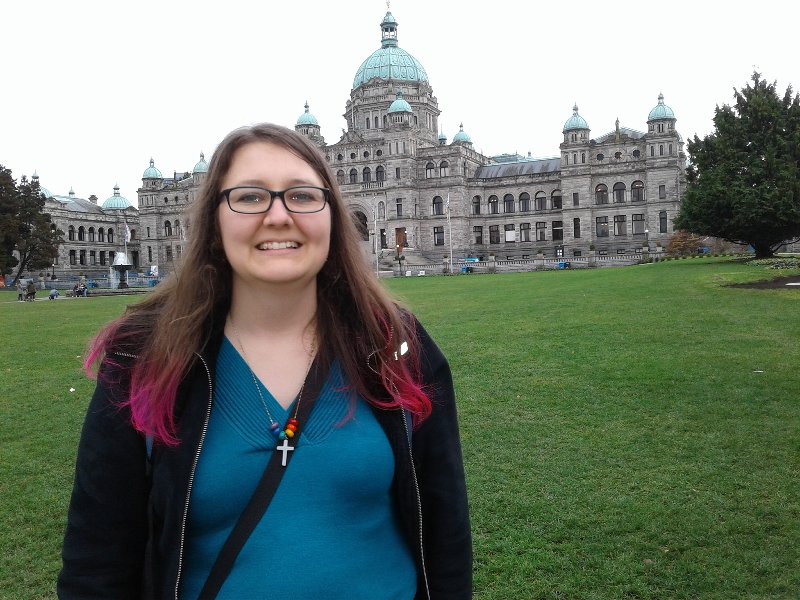 Alisa Hobbs…
Alisa is the founder of Healing Minds, Healing Bodies – Yoga for the Cure. In 2017 after one of her immediate family members was diagnosed with cancer, she wanted to put her energy and feelings into something and decided to host a donation-based outdoor yoga class in Riding Mountain National Park. The class was a great success and inspired her to start her fundraising initiative. In just three years she has taught over 40 classes and raised over $15,000 for The CancerCare Manitoba Foundation offering yoga throughout Manitoba for schools, daycares, new and expectant mothers, staff development days, and her annual event Yoga by the Lake, Her hope is to bring our community together through yoga to support this cause near and dear to so many Manitobans hearts.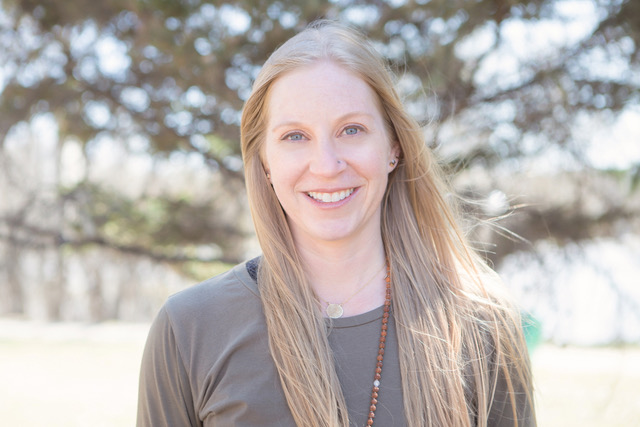 Sara Usman…
Sara is the co-founder of The Shameless Circle, a volunteer, non profit organization that helps empower women through free community building workshops, curbs isolation and helps financially through their Empower Me Fund. Sara founded this organization after her own traumatic experience and now provides a safe space for women who suffer from isolation and are seeking a sense of community. This service is needed for people to see and understand what shame and isolation can do, it's needed so women who have been shamed have a safe place to go. The unique thing about her organization is the empowerment piece – it is a 'whatever it takes' approach to help women. Sara dedicates all her free time on top of being a civil servant and a single mom to two young kids to help eliminate shame and bring light to the reasons why women are shamed in our society. She works so hard to put on wonderful workshops for women so they feel they have a place of belonging. Her most recent accomplishments include partnering with the Manitoba Government to declare April 14 as a provincial day to raise awareness on NCDII – the same day she found hidden cameras in her home in 2018. She has since turned her trauma into a healing path forward for women from across the globe. She won the Future Leaders of Manitoba Award in 2020 and the Mayor's Volunteer Service Award. A trailblazer for letting other women know that there is life after shame.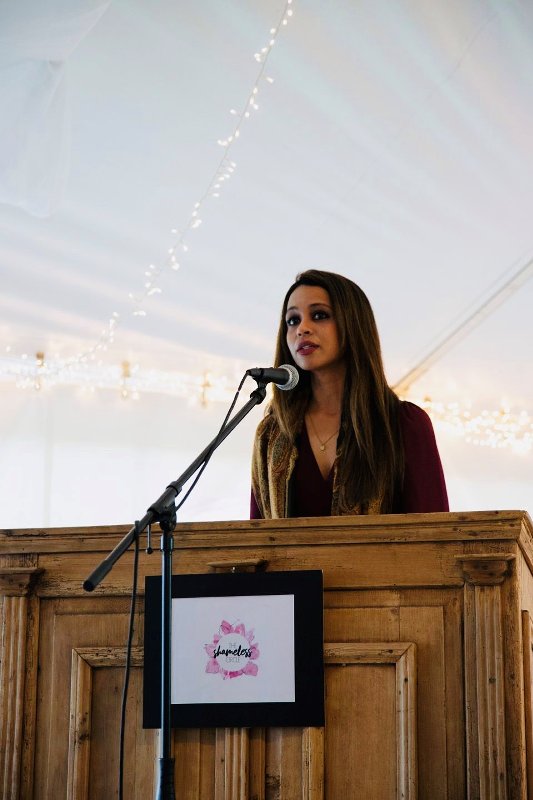 Kimberly Craig…
Since immigrating to Canada, Kimberly Craig has built a foundation for the development of circus arts in Winnipeg. As a proud co-founder of Prairie Circus Arts, a not-for-profit artist-run circus and physical arts studio, she continually attempts to create an identity for the voice of circus in the Prairies and Manitoba in particular. As a world-traveling multi-lingual circus artist and co-owner of a circus company, she has toured the world performing and representing Manitoba in dozens of countries across the world and has helped bring many world class coaches and circus artists to Winnipeg to share their gifts with the circus community. Acting as the President of the Board of Directors, she has also been instrumental in making sure the Prairie Circus Arts studio is an accessible, low-cost space for all circus artists of all types and skill levels and to be a safer space to experiment, create and explore this famously Canadian art form. As if that weren't enough, she has also begun coaching the next generation of professional Canadian circus artists in Winnipeg, bringing a strong statement of visibility to the distinct, hard-working and "never-say-die" style of circus that only a landscape such as the Prairies can create. These are just a few of the many many reasons Kimberly Craig should be included in the Future 40 list.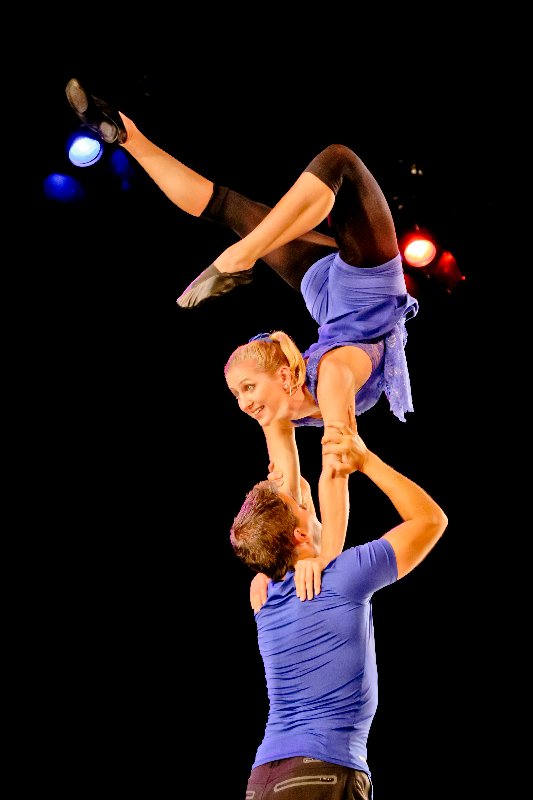 Taylor Goodon…
– Proud citizen of Metis Nation. – Active in her community. From fiddling lessons to fishing, berry picking & spending time with her grandfather in the bush, she was raised to be proud of her culture. -Volunteers each year at Metis cultural events in her community, including Turtle Mountain, Koushkapayh Days & the Metis Pavilion at the Westman Winter Festival. -Member of Infinity Women (the women's branch of the MMF) & was selected to serve as the Youth rep for the Southwest Region MMF. – selected by her peers to serve on the regional MMF Youth Advisory Council. – Selected as a youth delegate representing the Southwest Region at the MMF's annual assemblies for 4 years in a row (2016-2019). -Represented the Indigenous students at her high school when she presented one of her favourite teachers with a star blanket at the Vincent Massey High School graduation in 2018. Other volunteerism -Big Brothers/Big Sisters in Brandon & Brandon Chapter of Bear Clan. -Walked with Bear Clan members & helped community members by handing out food, water, blankets & other items to homeless and vulnerable people. -Volunteer medical assistant in a rural hospital for 1 month in the country of Nepal, with the international organization, Projects Abroad. -Represented Team Manitoba on 5 different occasions at the Western Canadian Gymnastics Championships. -Team captain of gymnastics team & Team MB. -Tutor for science students at BU. -Over 4.0 GPA after 2 years at BU.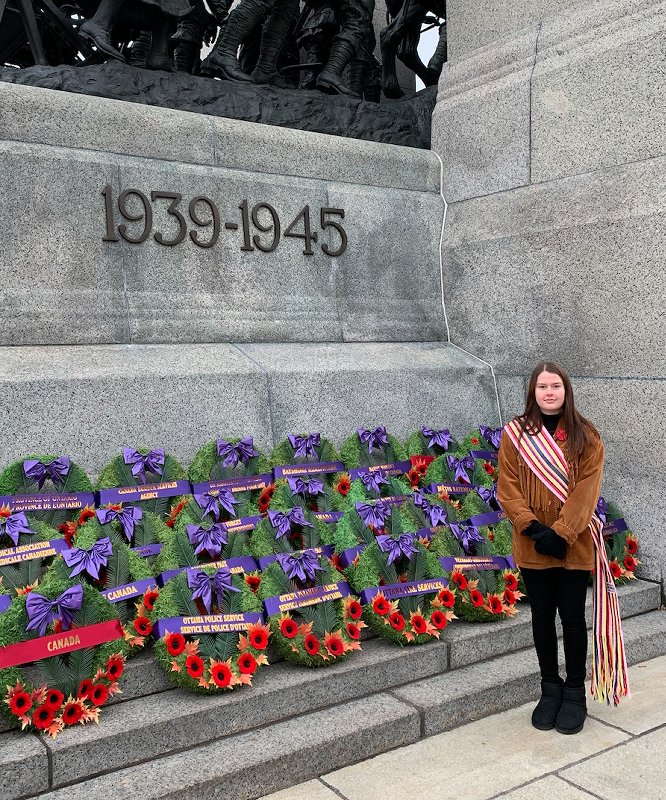 Robert and Holly Lamont…
My childhood left a mark on me that I carry strongly, right into my adulthood, and feel even deeper as a mother now. My husband and I know every little bit counts. We began the journey together building backpacks for kids. Prior to the backpacks initiative, I had been a temporary guardian at one point in my life for two children under 3. I had travelled to orphanages and worked with kids there. Then, Robert and I became parents ourselves. We started a little market garden and when the pandemic hit, it kept us grounded. It also gave us a new mission. Our hearts hurt for the seniors stuck in their rooms, scared and alone. We decided to give potted plants to the local senior complex that allowed us. We thought maybe taking care of a plant, or watching a plant grow, could give the same kind of joy it gave us. We started donating a couple items to local schools and asked around how we could help. When we saw our pumpkin patch produce so much more than we had thought it would, we knew the answer. Our little guy has found such excitement running through the patch, counting and investigating each pumpkin, we thought the kids at Rossbrook House in Winnipeg might find joy in it too! Perhaps, something as small as a pumpkin, can be a symbol of togetherness (6 feet apart) at a time when many of these kids are suffering devastating mental health effects from the pandemic.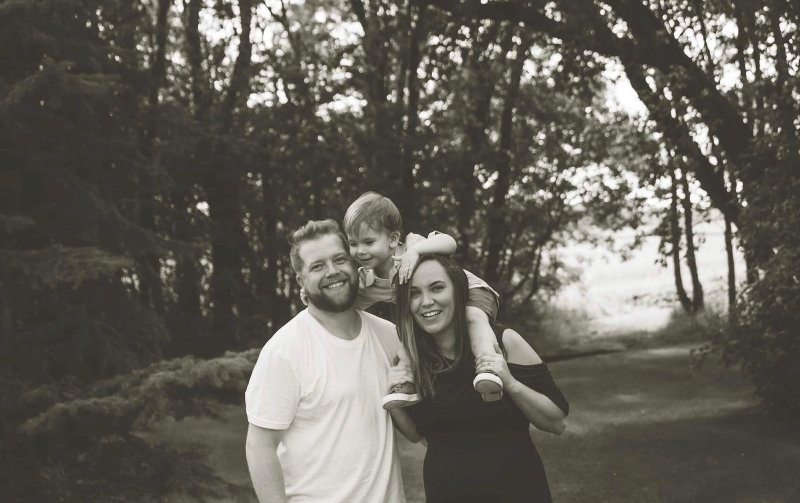 Whitney Hodgins…
Whitney Hodgins is a recent graduate of Brandon University and an advocate of people with disabilities and mental health needs. Working full time on the frontline of the pandemic, she has not let that stop her from being a strong advocate for the groups she represents. She currently is the First Vice Chair of the Manitoba League of Persons with Disabilities, has served four years with the Brandon University Students' Union, served two years at the Canadian Federation of Students Manitoba, and does public speaking about autism and mental health. Whitney is also trained as an Anti-Stigma Youth Speaker and has spent the last two years speaking to youth about her mental health story and what youth can do to not only be good advocates in their schools but also to support each other. Whitney is also one of a few people to be in rural Manitoba as well as the very first BU student to win the prestigious Future Leaders of Manitoba Award for her professional contributions and volunteerism. Whitney is a shining example of overcoming obstacles with their disability and mental health needs as well as giving back to the community by using her voice to speak her truth to educate the public as well as empower those around her to make active changes in their communities. When not working or volunteering, she likes spending time with her family, playing video games and running 5k marathons.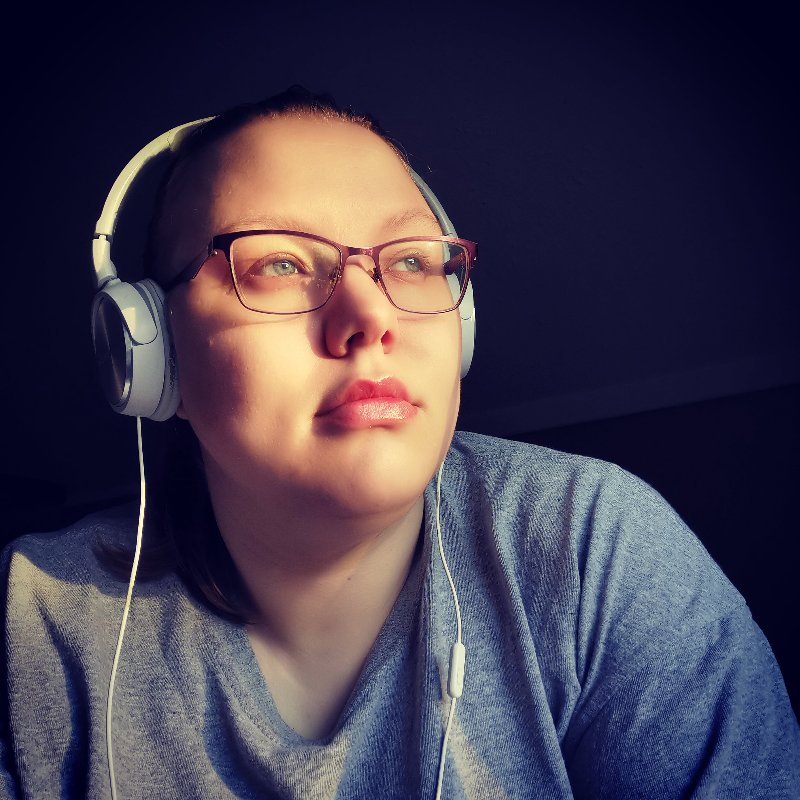 Jaya Cosway…
At the age of 14, Jaya Cosway has done more than most people will do in their lifetime. But what makes her special? When most kids spent their summer of 2020 playing video games, hanging out with friends (if they could) and trying to find something to do, Jaya was making face masks. Hundreds and hundreds of face masks free of charge to anyone who needed one. In April 2020, Jaya became active in Face Masks for Manitoba, a group of 30+ sewing superstars who have been making reusable face masks and distributing them free of charge to anyone who requests them. They've already distributed approximately 10,000 masks to non-profits, women's shelters, teachers, businesses, and individuals. But Jaya took it one step further, and in late April, she took over leadership of the group when the group's founder stepped down. Jaya has been the driving force behind the project ever since. She organizes sewing kits to be distributed to her sewing superstars and arranges delivery of completed face masks to those who need them. And she's just 14! Even now that she's back in school, Jaya spends all her free time making masks for people in need while maintaining straight A's at school. Jaya's future is bright. She hopes to be a math teacher and open her own home décor shop one day. Most importantly, she wants to continue helping her fellow Manitobans by volunteering in any way she can.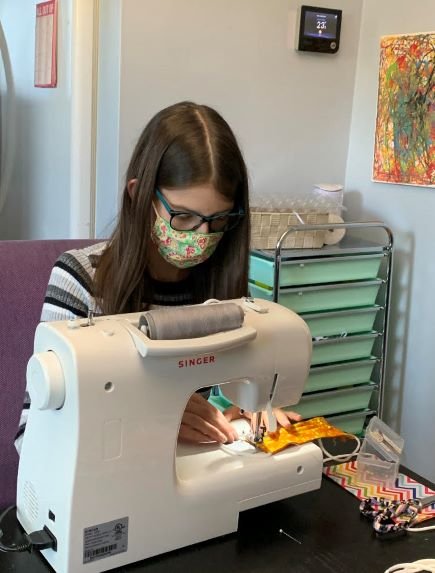 Pablo Listingart…
Pablo Listingart arrived in Winnipeg back in 2015. He is a 39-year-old information technology expert who runs his own web design company, but his true passion is ComIT, the charitable organization he launched in Manitoba back in 2016. ComIT's mission is to help people in economic vulnerability to learn coding to meet the needs of the changing workplace. Since arriving in Manitoba, Pablo noticed the potential of the province and that there were talented unemployed or underemployed people, who wanted to be trained, but didn't have the means to do it. Either they couldn't afford the education, or they had to work at survival jobs to help support their families. He also noticed that employers needed skilled IT professionals. And that schools couldn't keep up with the demand. There were people being left behind and they didn't have to be. Back in 2016, based on his experience in Argentina, Pablo designed a focused, market-driven curriculum to be delivered without a fee for the students. At the beginning, he covered the expenses out of pocket. Pablo worked to receive support from organizations such as SkipTheDishes, the Federal Government of Canada and Google in order to develop Manitoba's potential, helping local companies find talent for free, while helping people overcome employment barriers. ComIT grew to help people across 5 provinces – but the main focus has always been Pablo's hometown, Winnipeg. So far, Pablo has helped 300 people locally since 2018, that included participants from over 15 nationalities.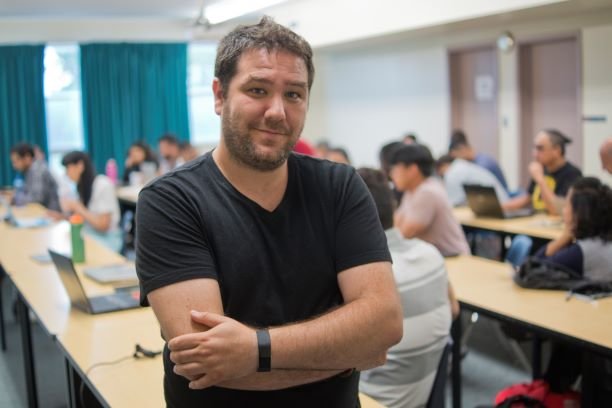 Anne Margaret Mole De Lumban…
Anne Margaret is a Broadcasting Major from the University of the Philippines. She is the third of 4 sisters who manages MoleSisters.online, a family blog, which aims to inspire and entertain people by example and through writing, photography and videos and promotes positive values. She is the FACE of the blog and serves as the cover for our novels and short stories. She also acts as one of our editors. She has 2 young sons and one of them is also sharing his kiddie inspiring blogs. She has only been in the country for 3 years but she has done a lot of significant positive changes for our family and her community as well. Her energy and enthusiasm to change life for the better is contagious. She lives by example and she shares them with us, then we share them to our followers and community as well.